Vancouver to Prince George Movers
PROFESSIONAL MOVING SERVICES MOVERS YOU CAN COUNT ON
There are plenty of reasons why you might want to move to Prince George, BC. You might be longing for the peace and quiet of a rural location. There is plenty of fishing and mountain bike trails in the area to explore. It can be the ideal location to retire to. Or you might be looking to move your family to a new home. Grow your social circle. Perhaps, you are keen on expanding your business.
Whatever the reason, moving from Vancouver to Prince George is sure to be an exciting time. The new location will unlock a world of possibilities. But getting to your new home can create some problems. Packing, breaking down furniture, and loading the moving truck. It can seem like an overwhelming amount of work. But that doesn't have to be the case. The team from Paramount Moving will be by your side throughout the whole process. With our help, moving will be a breeze.
Why Professional Movers Vancouver to Prince George Are Worth The Money
Moving from Prince George to Vancouver is expensive enough. You'll need to pay for your new home. Buy the packing materials. You might need temporary accommodation while you sell your old property. The expenses associated with transferring your utilities. It all adds up. Is it really worth adding the costs associated with a professional moving company to your ever-growing list of expenses? We might be a little biased, but we firmly believe it's a wise investment.
Packing all your items can be a challenge. Particularly if you have a large family. Or if you are trying to fit packing around a full-time job. Things get even more challenging if you have a business. You'll be left with plenty of heavy equipment that needs to be moved. Depending on the industry, you might have plenty of delicate items. If they get damaged along the way, you could be looking at thousands of dollars in replacement costs.
What is included?
At least two professional movers
Furniture Disassembly and Reassembly
Our moving company is registered and insured.
Protect your furniture and fragile items.
We can help you solve this problem. Our team will help you pack up your home. Let us take care of the bulky items for you. We'll take your furniture apart for you. We'll also lift it onto the truck, making sure to store it properly, so it doesn't get damaged on the trip. If bulky items can't be broken down, we'll wrap them in packaging.
Another common issue with this kind of long-distance move is the distances involved. It's a nine-hour drive from Vancouver to Prince George. Because our clean moving trucks are so big, you'll only have to make that trek once. Even better, our drivers know the best route to take. No need to worry about your items getting lost.
Perhaps most importantly, though, it can help to have an experienced team by your side when moving. Stress and anxiety can make this an unpleasant time. With so much on your mind, it can help to have a trustworthy team you can rely on. Paramount Moving has done this over 500 times. All over Canada. We know how to smooth out the process to eliminate the hassle and headaches.
There's just one caveat, though, you need to be careful which Vancouver to Prince George moving company you hire. Unfortunately, there are some unscrupulous operators who won't provide the service you deserve. At Paramount Moving we pride ourselves on providing a punctual, professional service.
You just need to read through our customer reviews to see how seriously we take this commitment. In fact, if we don't arrive on time, we'll pay you $30 an hour.
List Of Moving Services We Provide from Vancouver to Prince George
Our professional moving team has a long list of things we can help you with, these include:
Packing
Unpacking
Disassembling your furniture
Loading the truck, securing your items into place
Transporting your items for nine hours from Vancouver to Prince George
Using a clean, spacious moving truck
Reassembling the furniture
Unloading the truck
Helping you unpack if needed
Fully insured, so you know your items are protected if things go wrong
These services can all be tailored to suit your needs. Basically, we'll do everything we can to make the move as simple as possible. And of course, you can turn to our support in every stage of your move. For example, we can hook you up with high-quality packing materials. Our website is packed with moving tips or you can contact our team for answers to more technical questions.
EASY PROCESS
Step 1
Book your moving date

Step 2
We prepare your items

Step 3
We'll transport and deliver your items

Step 4
Leave a review

WHY USE OUR PROFESSIONAL VANCOUVER TO PRINCE GEORGE MOVING SERVICES?
96 percent of customers say they would recommend our services to their friends and family.
Over 500 families from across Canada have trusted Paramount Moving to help them move.
With over 5 years of experience, we have perfected the moving process.
Tips For Booking a Moving Company from Vancouver to Prince George
There are a few things you can do to make the process of booking your move a little easier. First, it's a good idea to think about the date and time you want to make the move. Aim to contact us around one to three months in advance. Doing this will ensure that you get a timeslot that suits you. Once your time is locked in, you can rest assured that our professional Vancouver to Prince George moving company will arrive on time.
There are a few other things you should know. We'll need some idea of the items you want to be moved. If they weigh over 250 pounds, extra charges will apply. Pianos also incur additional charges, as we'll need three people to lift them safely. Plus, tell us the type of support needed. For example, do you have a lot of items, requiring three people to lift them? Or will two movers be enough?
Our team doesn't just help with moving from Vancouver to Prince George. We can help anywhere in Canada. Whether it's just down the road, or hundreds of miles away, our highly-trained team will get the job done.
There are lots of factors that need to be considered when devising your quote. For example, how many items you have. How much they weigh. The number of professionals required to help pack the truck. How long the move takes. It's best to give our team a call. They'll talk through the details and help you find the right package. From there, we can give you a fair upfront quote. Don't worry about sneaky hidden charges. If you want more details, or to book a move, give our team a call today at (403) 618 5182.


Are you ready to move?
Get your free quote
BENEFITS OF OUR PROFESSIONAL VANCOUVER TO PRINCE GEORGE MOVING COMPANY

We have the best team in the business. They make moving simple. Saving you time and money.

We are passionate about what we do. We work tirelessly to give each customer the VIP treatment.

We treat your items with the respect they deserve. Carefully packing the truck to protect your belongings during transport.

Paramount Moving complies with all Canadian moving codes and has strict internal policies. Creating some of the highest standards in the industry. Punctuality and professionalism lie at the heart of our business.

We go above and beyond for our customers. Our mission is simple. Eliminate moving stress. Relax, while we take care of the hard work for you.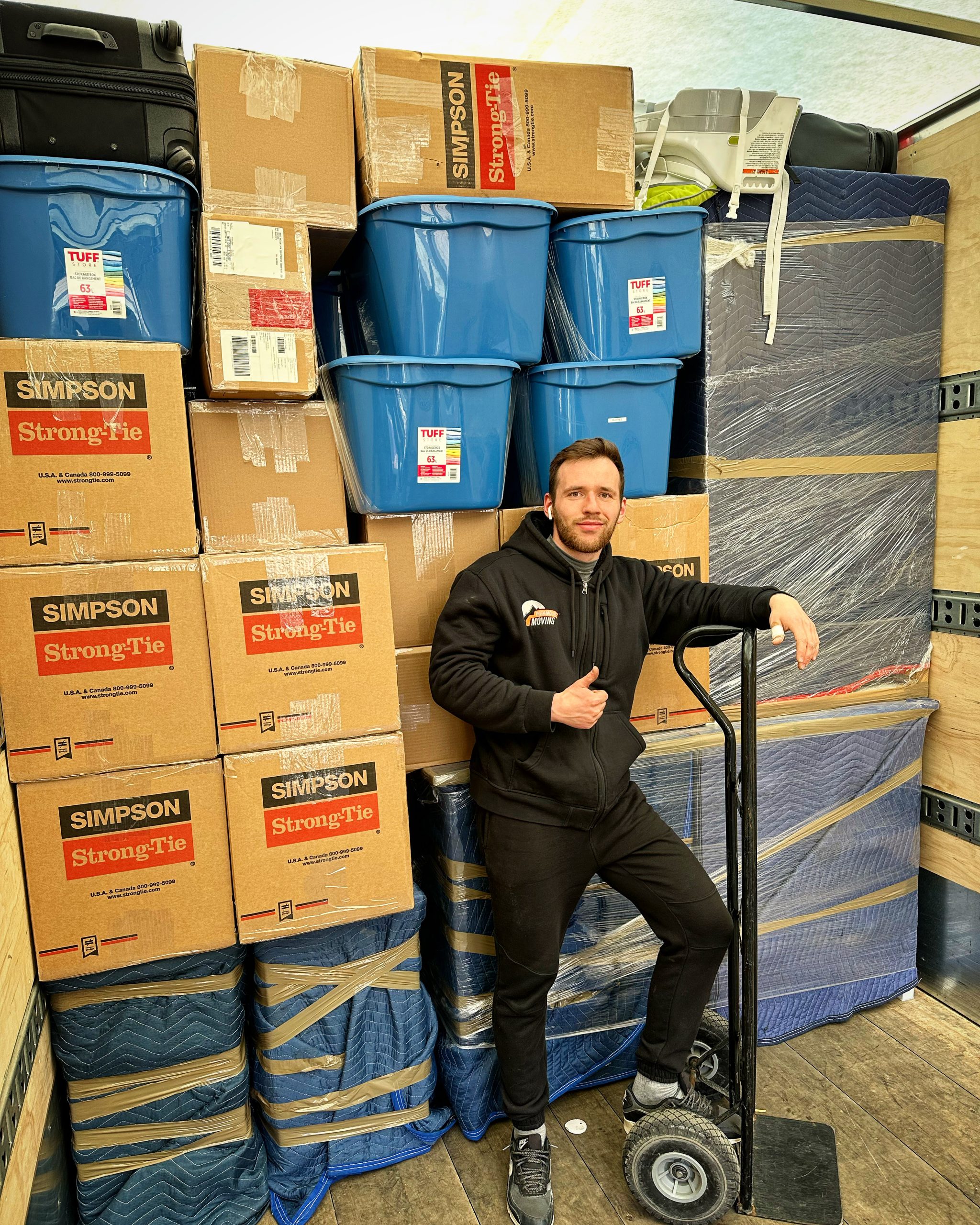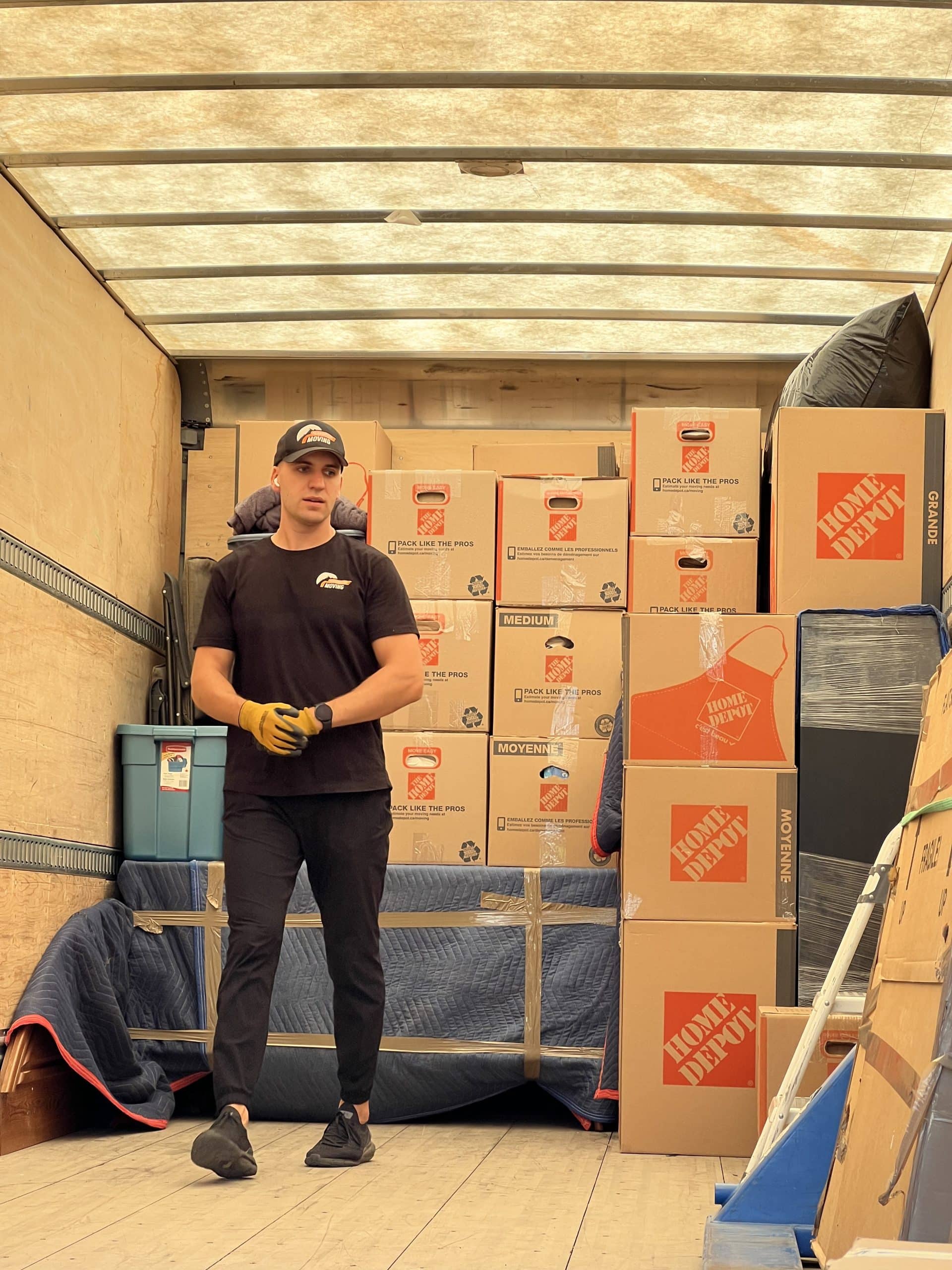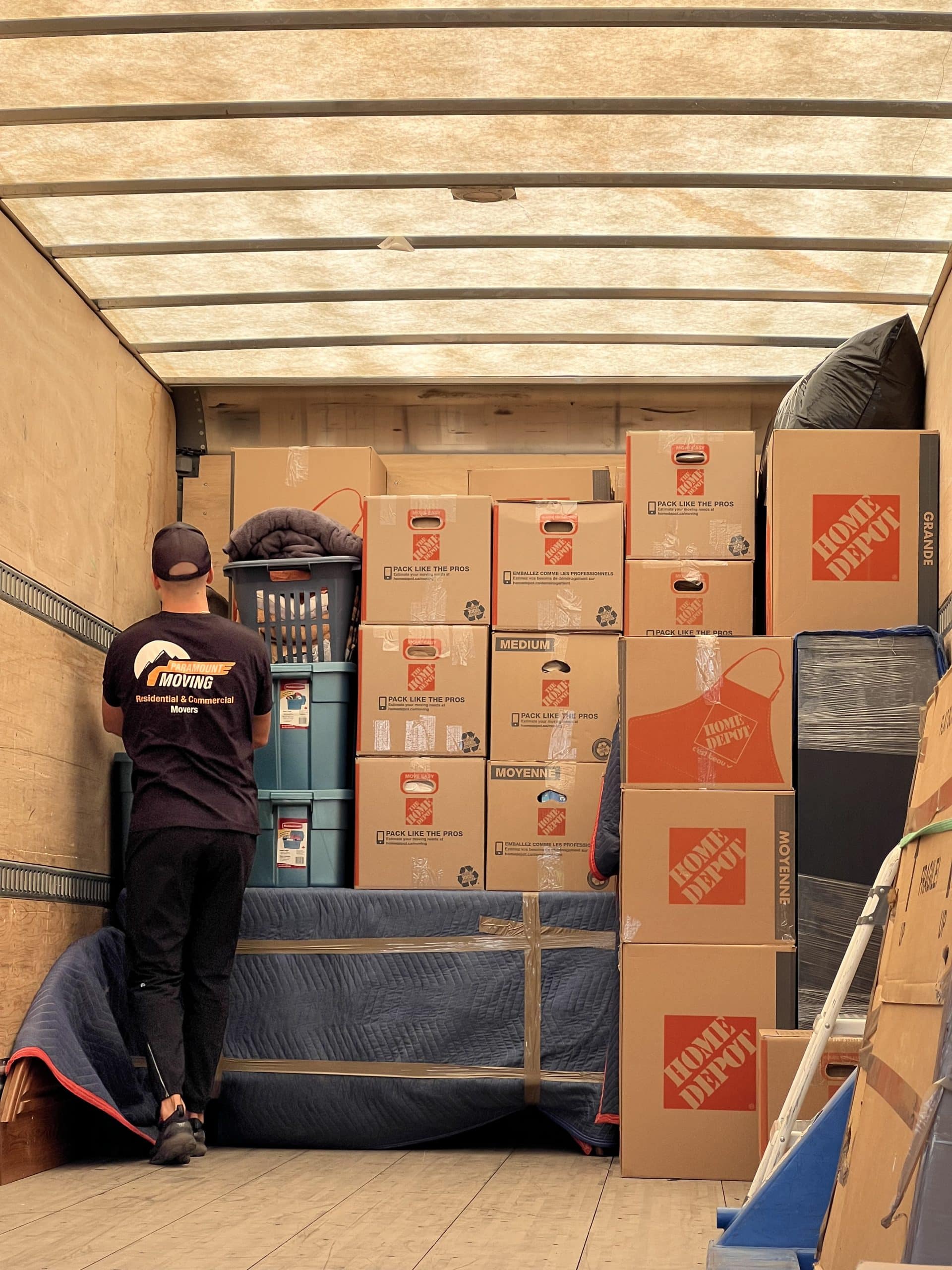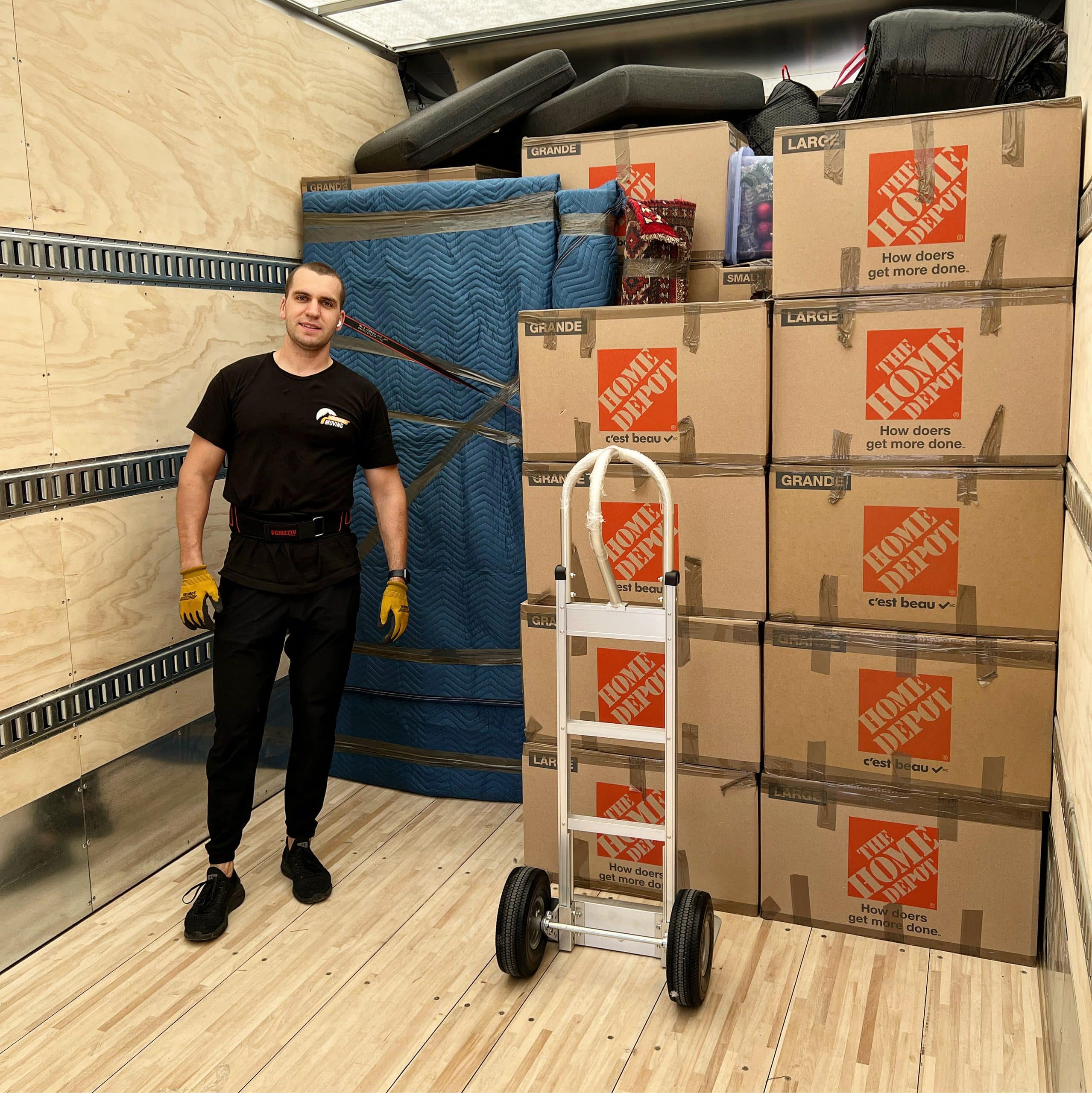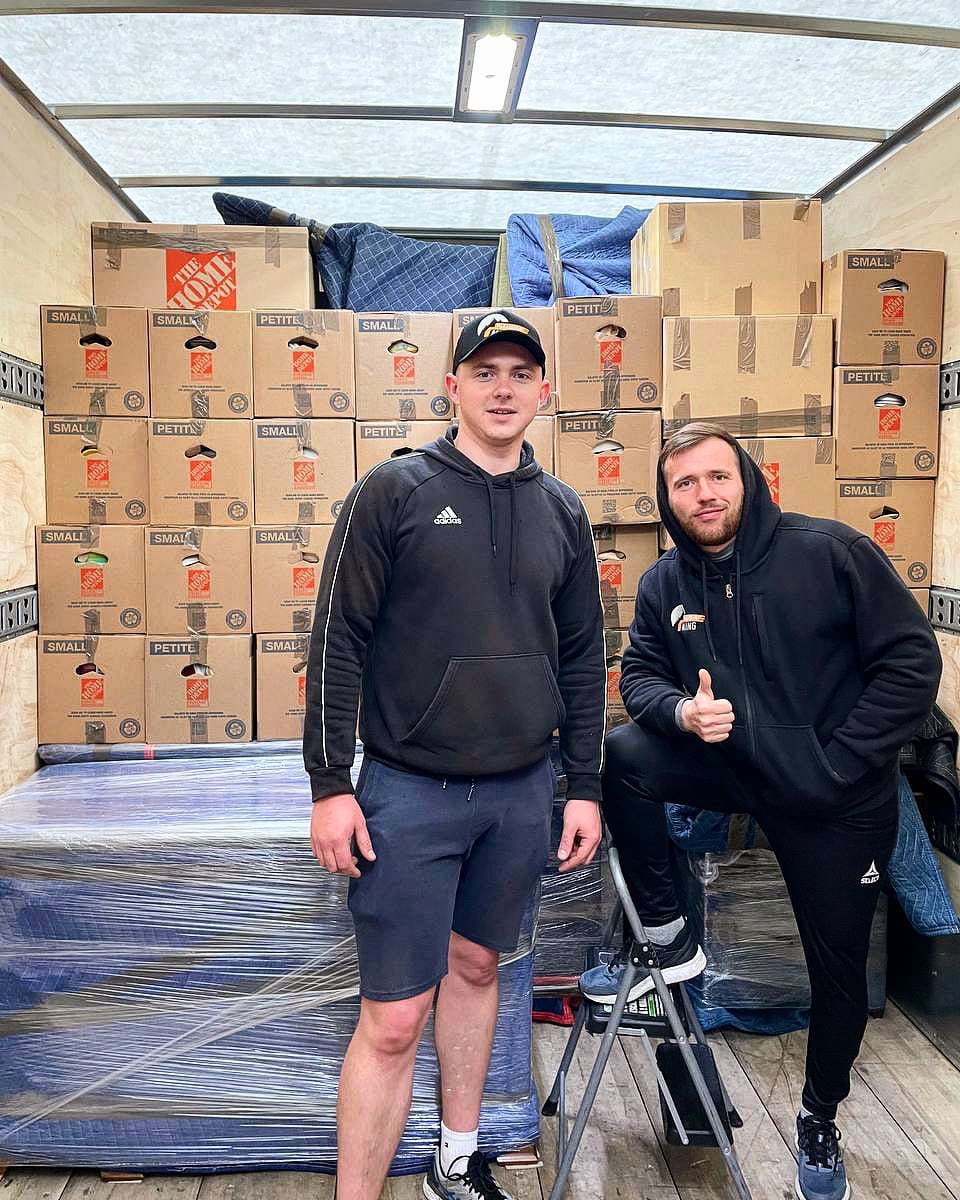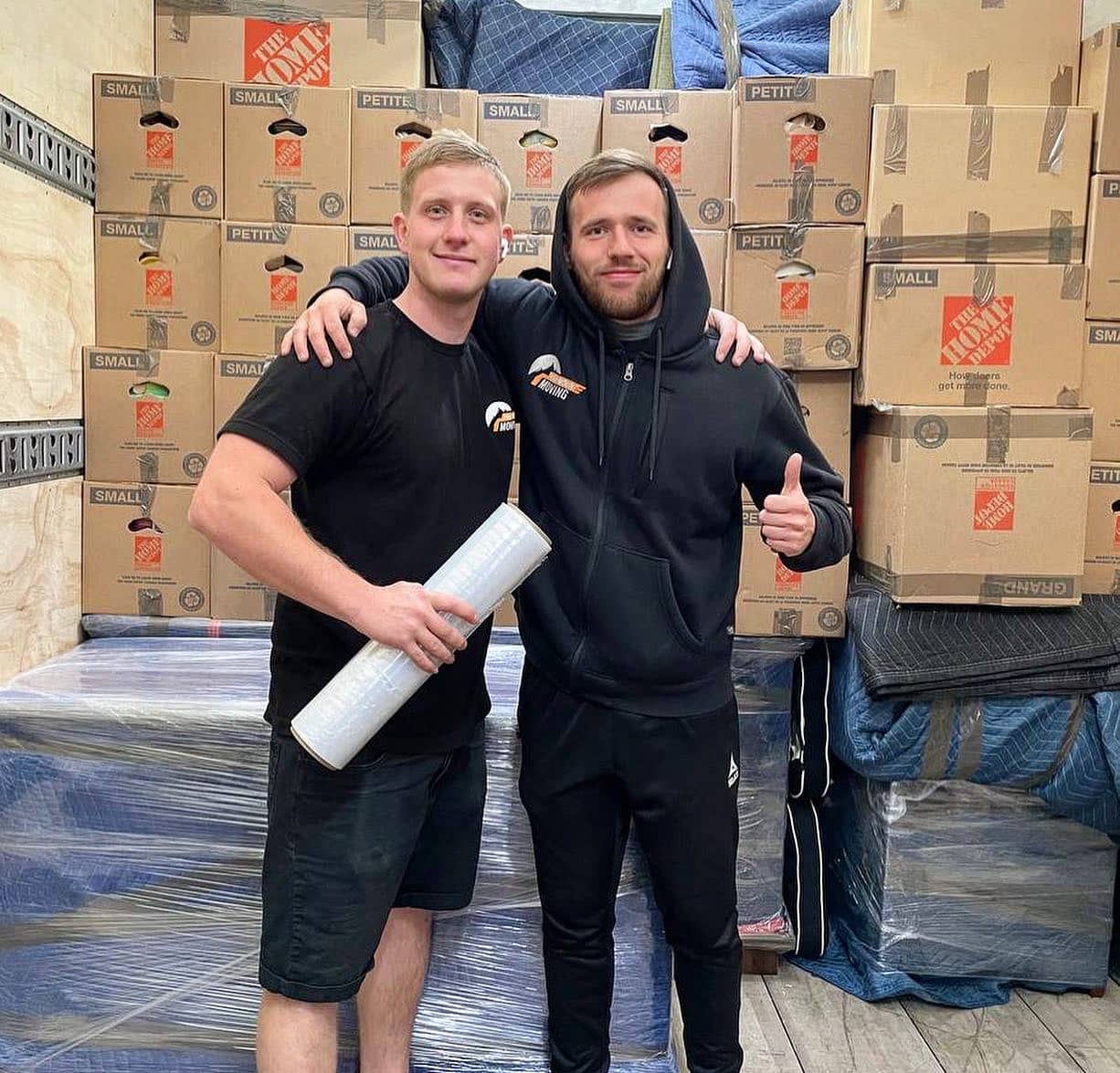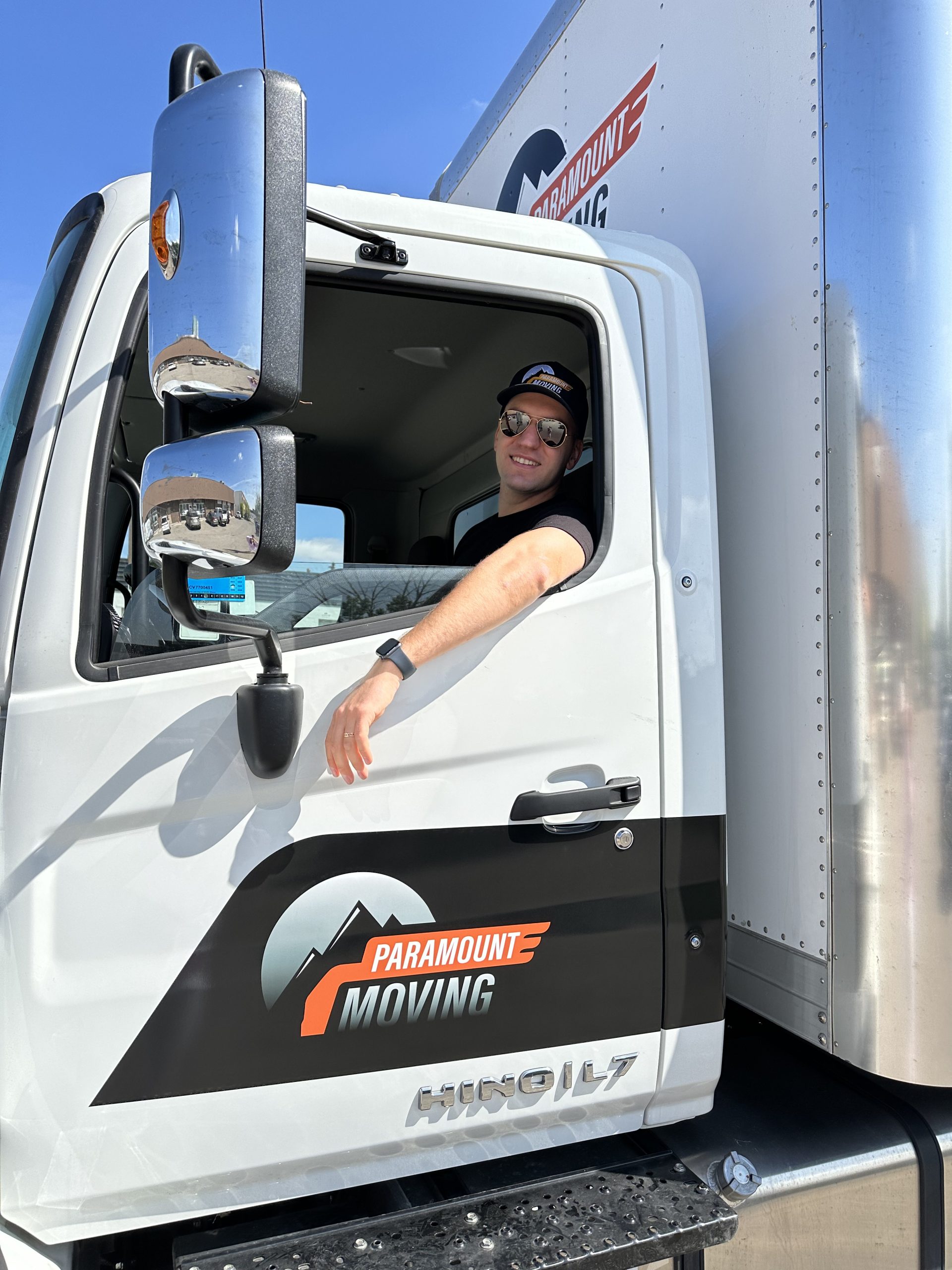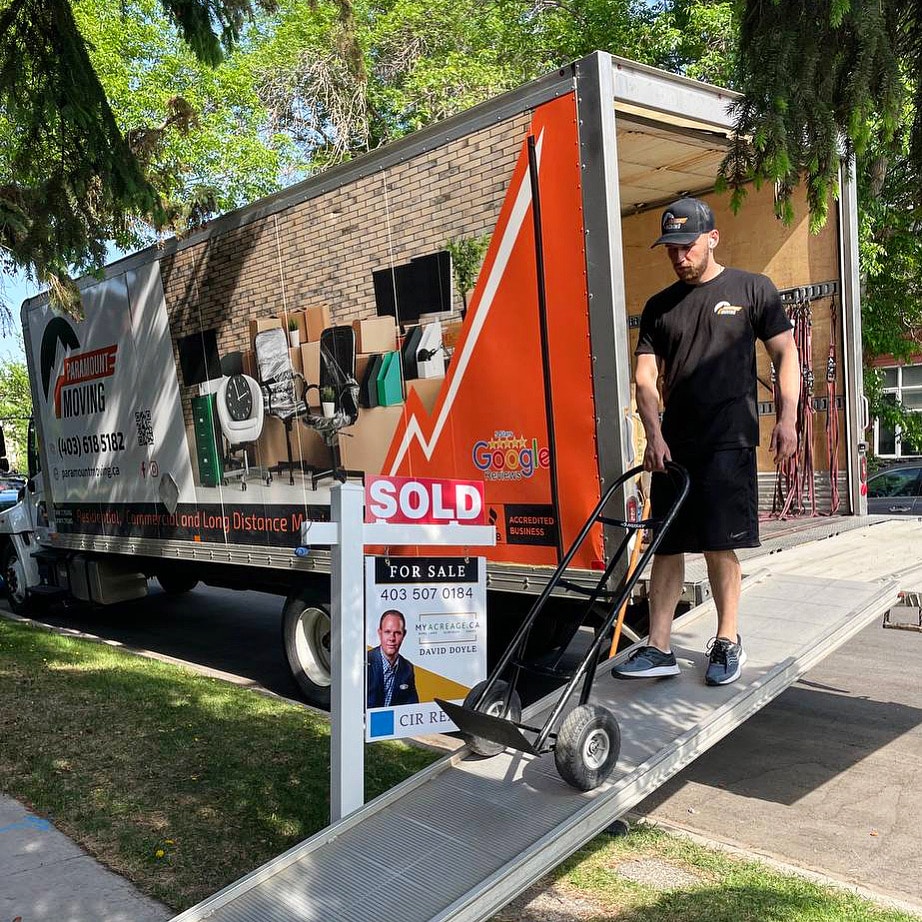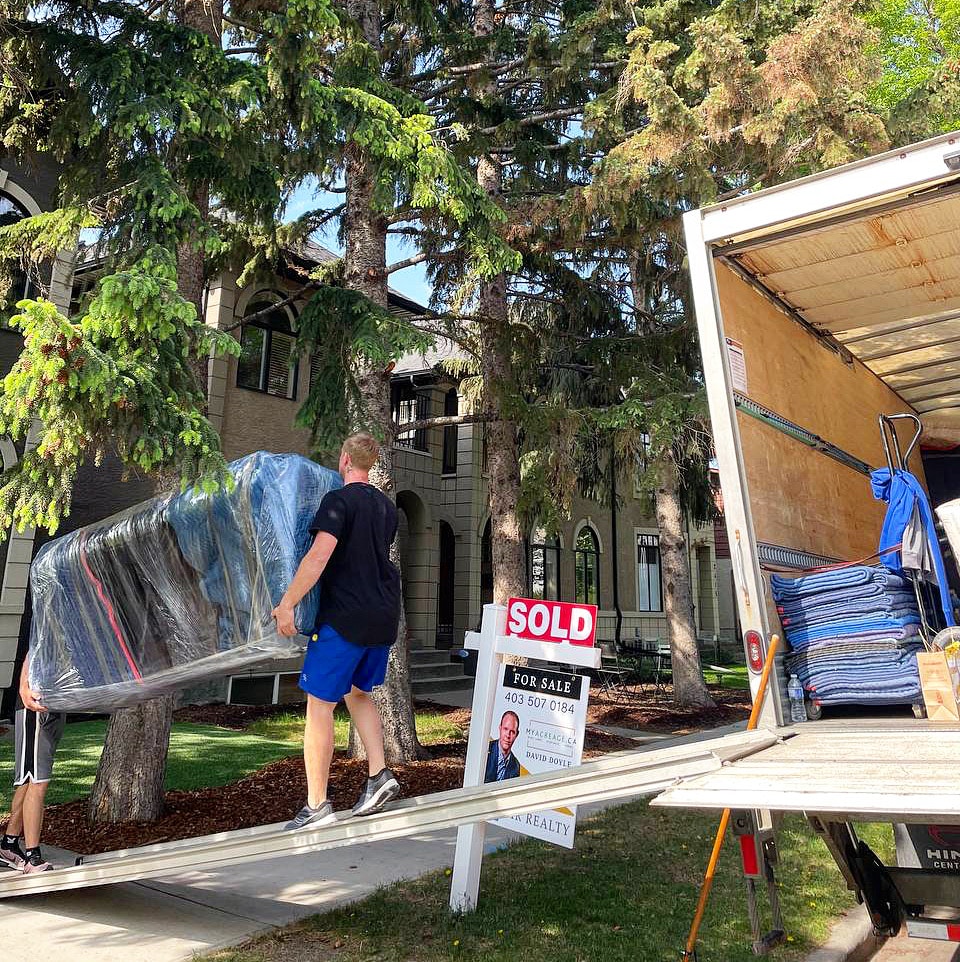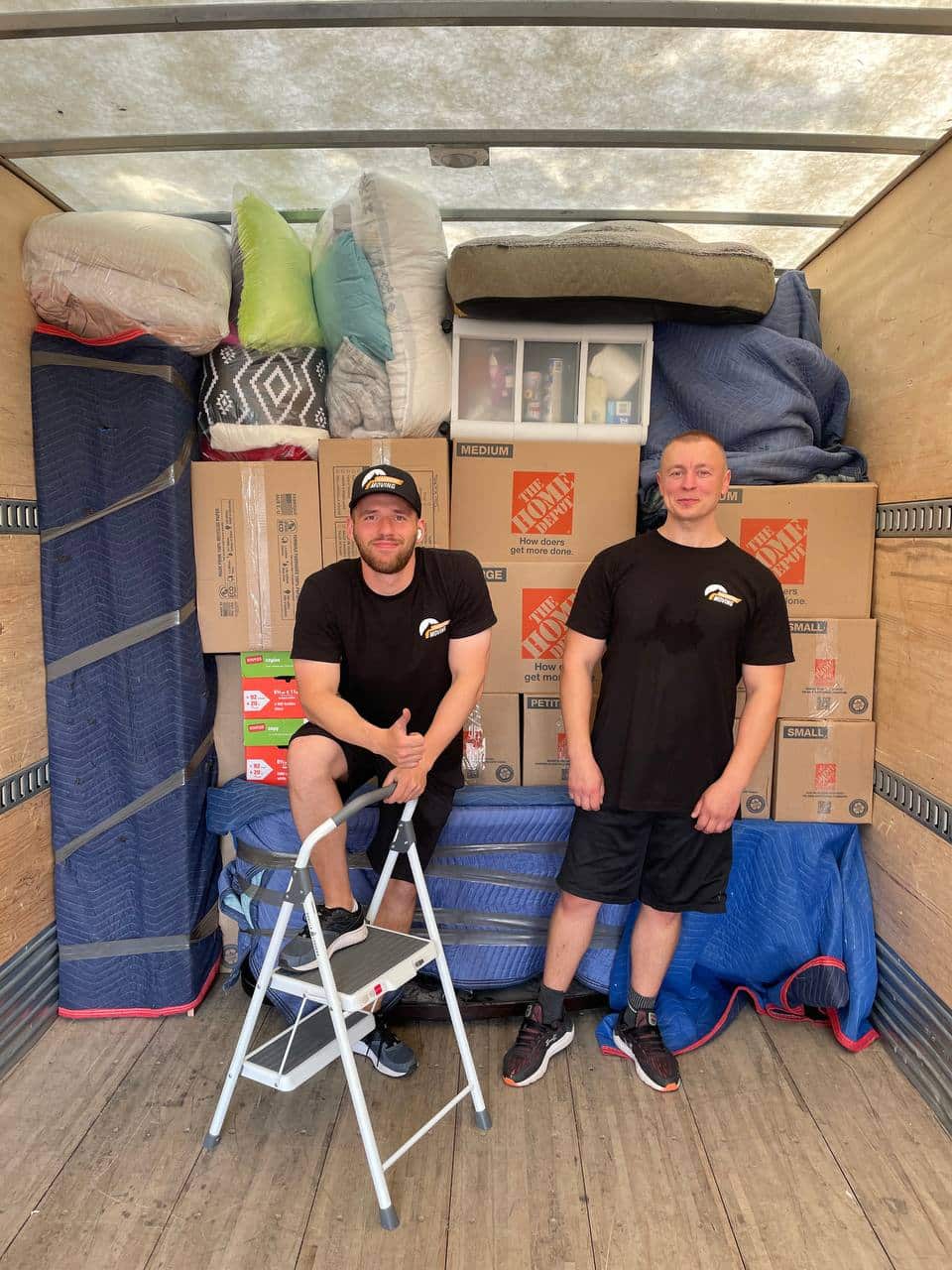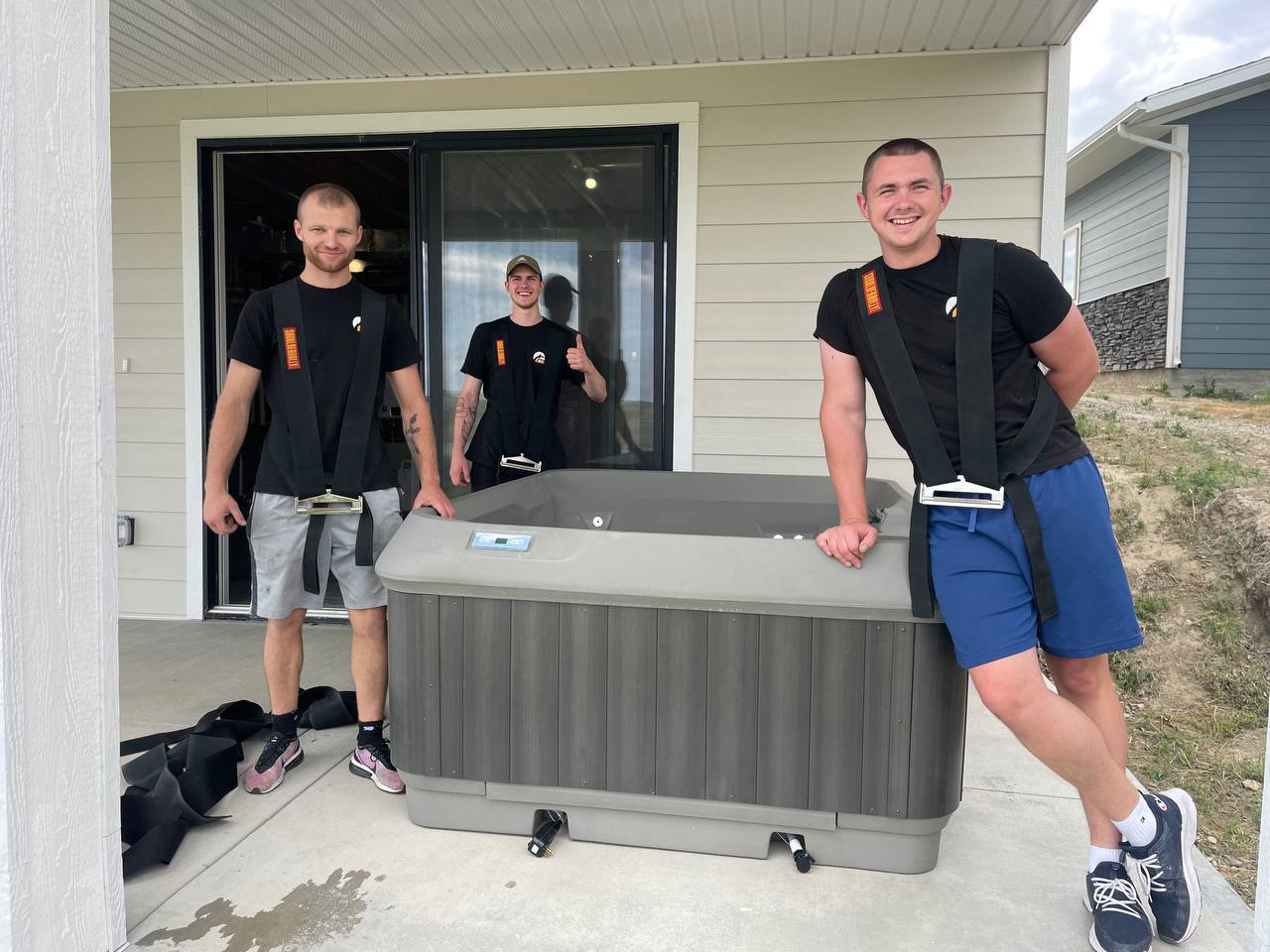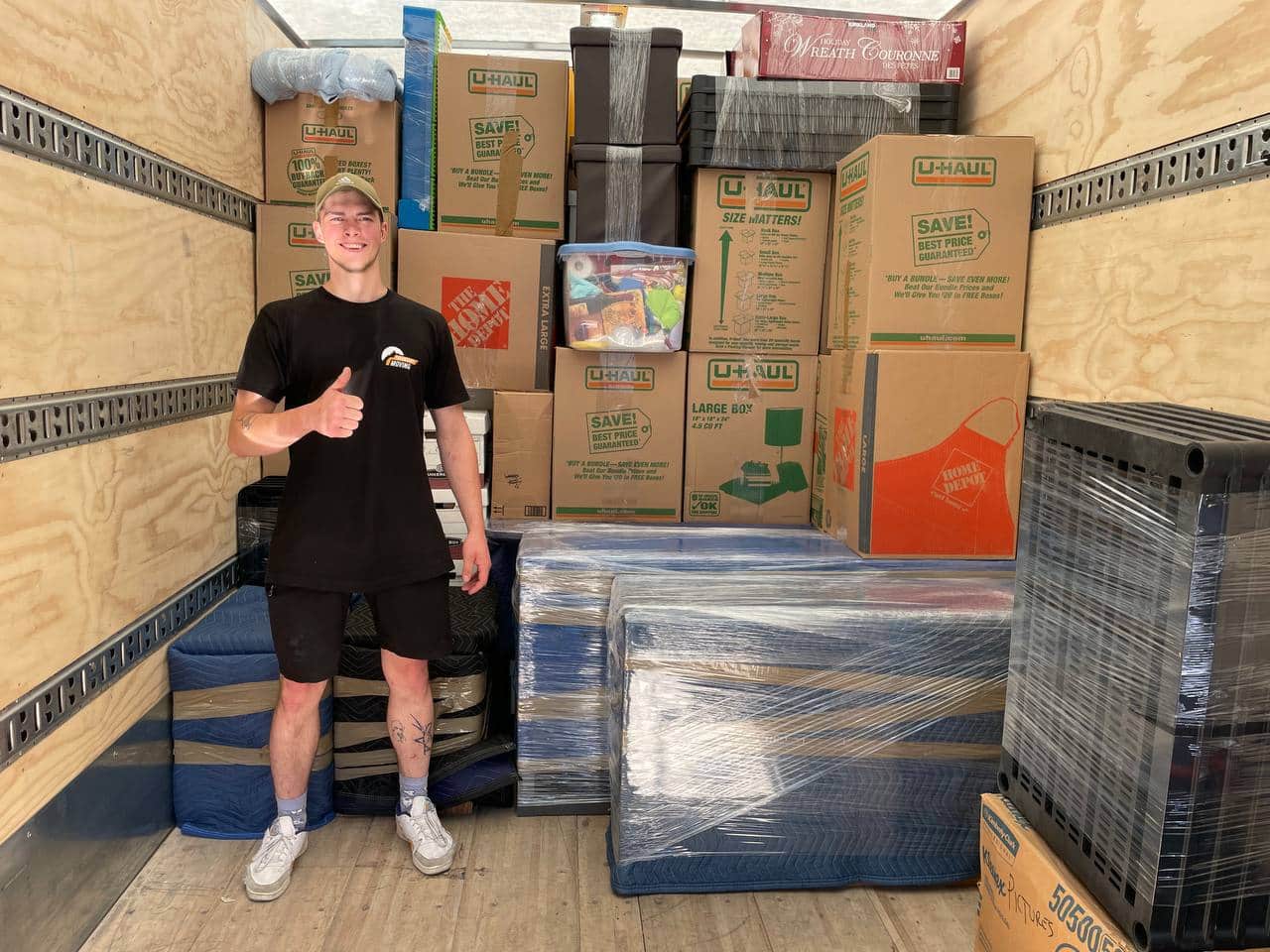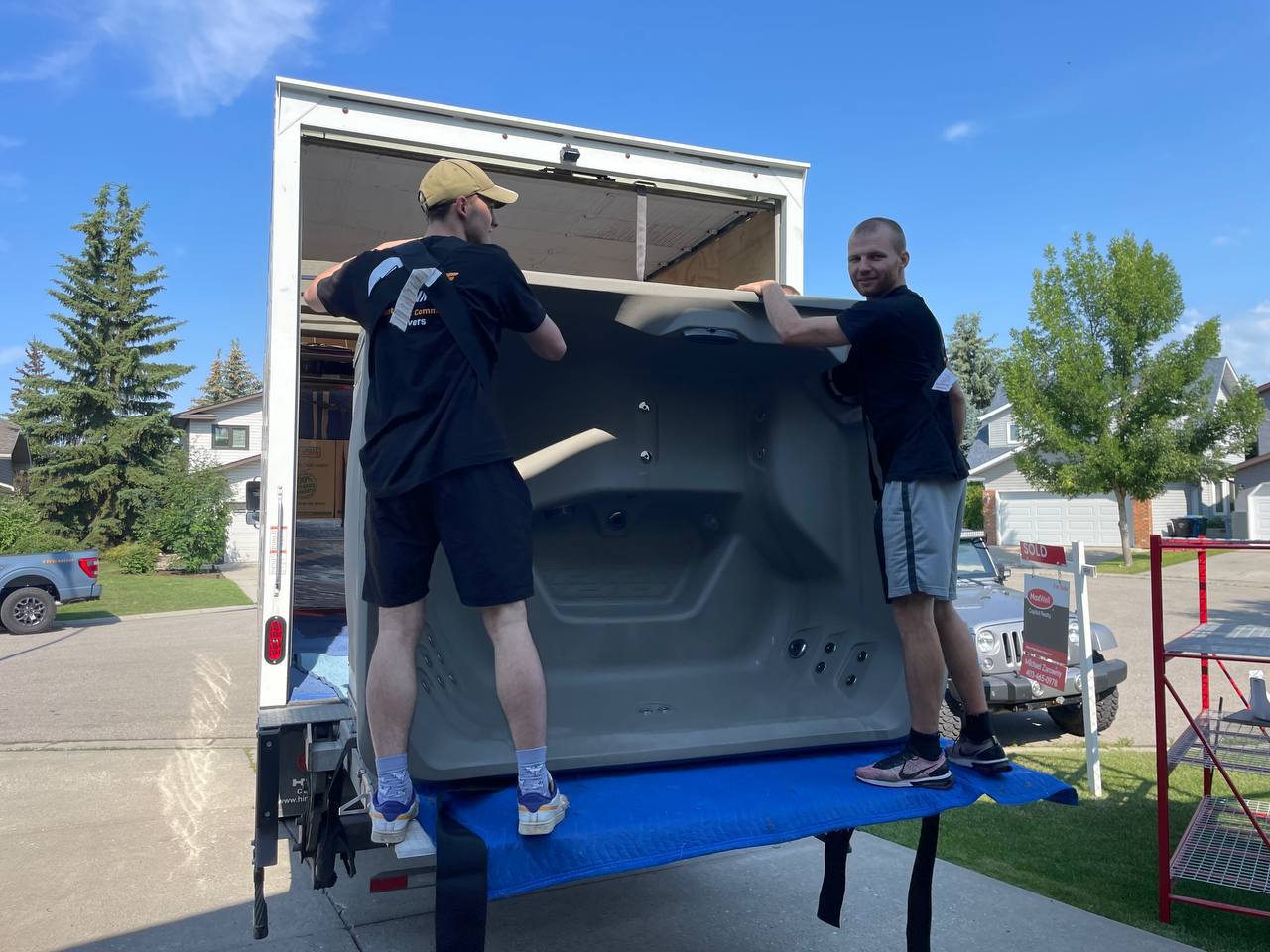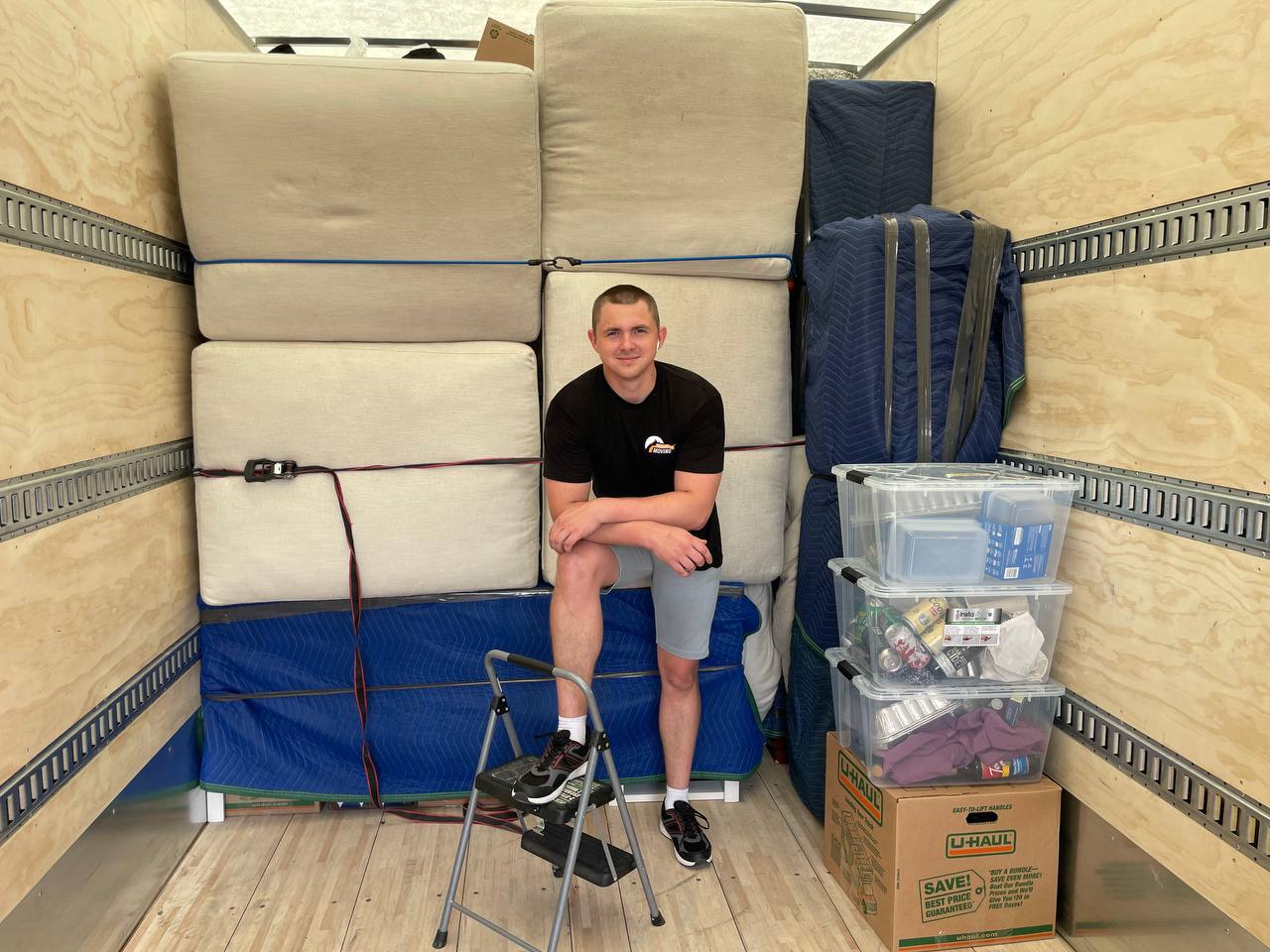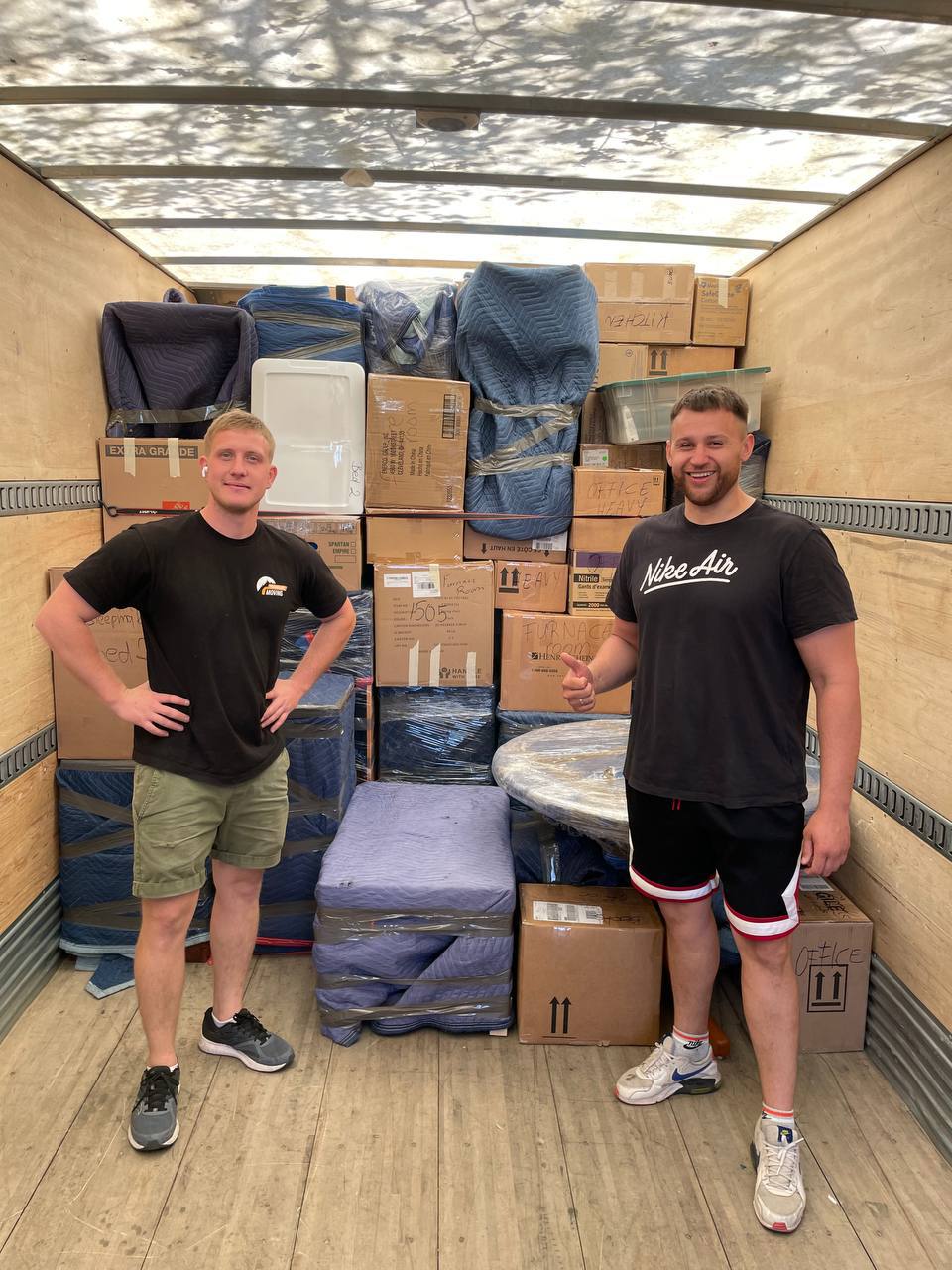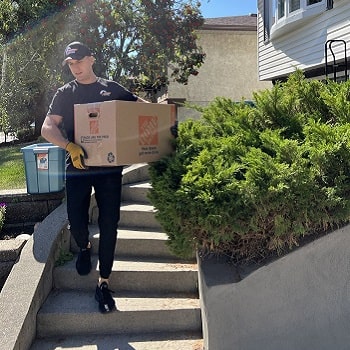 Real People – Real Reviews