GET TO KNOW PARAMOUNT MOVING COMPANY IN VANCOUVER
GET RESULTS YOU DESERVE WITH OUR QUALITY SERVICES AND AFFORDABLE PRICE
OUR VISION
Paramount Moving Company wants to make your next move the safest, simplest, and most transparent moving experience you will ever have. Planning on making Vancouver your new home, or moving out of the Vancouver area? Let us help.
We aim to provide the highest and most consistent quality moving experience in the industry, and work with clients of all backgrounds and living situations to make their transition to a new home or office space seamless and peaceful.
OUR MISSION
We're setting out to become the most-respected and professional moving company in all of Canada. We're proud to be serving citizens throughout our great Country, and can handle moves both far and near.
Moving from Vancouver to a new city? We can handle that for you. Moving to a whole new Province? We'll make this move happen for you, as well, with unrivaled safety, courtesy, and clear communication all the way through.
Whether you have a few small boxes or a grand piano and a valuable collection of artwork, our teams are careful, professional, and well-trained in how to safely move, pack, and unpack a variety of materials and pieces. We treat your possessions as if they were our own; with the utmost care and dignity.
What Can You Expect From Paramount Moving?
Building Your Trust: We're one of Vancouver's most respected moving companies, and we've worked hard to earn and maintain this reputation. We value our customers and make sure everything from budget to moving day itself is clearly communicated with no hidden fees or unexpected surprises. What we agree on is what you'll get every time.
Working With Integrity: We'll give you the same kind of service that we'd expect for our friends and family, every time. We're attentive, careful, punctual, respectful, and friendly. We exceed industry standards every day, and are not satisfied unless you're completely pleased with every aspect of our services and with every step of your move.
Superior Dependability: We value your service and your trust, and we'll respect our contact with you, doing everything in our power to honor it on time while exceeding your expectations. Should unexpected circumstances beyond our control arise (such as a natural disaster), we'll keep you informed every step of the way.
Our movers provide the same levels of care for each item, each individual, and each family, every time. We're punctual, reliable, and dedicated to making your moving day simple and worry-free. Our communication and transparency are beyond industry standards, making sure you get the respect and honesty that you deserve.
Friendly Yet Professional: Our team of courteous, hard-working movers will show up at your residence or office with a clean uniform and genuine warmth. Having a great moving experience isn't just about cost or speed; it's about the people who help you move, too. Our movers are good-humored and kind, but take their job (and your satisfaction) very seriously, too. Expect professional, careful, and hard-working team members with a smile.
Moving With Exceptional Care : We know that every item is meaningful to you. We're not just handing objects, we're carefully transporting memories, heirlooms, and valuables. We go above and beyond to carefully wrap, box, and transport each item with the utmost respect and care. We're also sensitive to the medical needs of our customers, and abide by all COVID protocols.
We also go above and beyond in our vehicle safety, making sure drivers are careful, familiar with all roads and alternative routes, and taking every possible step to transport your goods safely and efficiently. Our moving trucks are tough, well-serviced, and can handle a variety of large items easily.
Let Paramount Moving Company be your friendly, professional helpers as you move to the next phase of your life to or from Vancouver. We're equipped to move items great and small, and work with you at every juncture. We value your time, business, and trust, and make sure that you're wholly satisfied and on board at every step.
We're proudly Canadian, and aim to be the best and most professional movers in the country. Let us help you move between cities or Provinces with ease, care, and dignity today. Find out why we're Canada's premier moving company, and let us serve you with pride.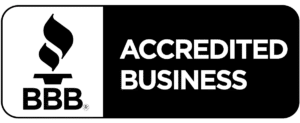 CORE VALUES OF PARAMOUNT MOVING COMPANY
Trust
Integrity
Reliability
Teamwork
Care
Customer Referral Rate
96 percent of customers say they would recommend our services to their friends and family.
Successful Moves
Over 500 families from across Canada have trusted Paramount Moving to help them move.
Years of Combined Experience
With over 5 years of experience, we have perfected the moving process.
Still hesitating about our reliability…, no worries… don't take it from us… hear what some of our customer think.