Vancouver Movers Rates
GET RESULTS YOU DESERVE WITH OUR QUALITY SERVICES AND AFFORDABLE PRICE
How Much it Will Cost me to Hire a Moving Company?
Paramount Moving is pleased to offer a high-quality Vancouver moving service. We have an experienced moving team. Working with one aim. Make residential moves as stress-free as possible. Sit back and relax. Let us take care of the hard work and heavy lifting for you. Even better, we do it all for a fair price. With plenty of free inclusions.
Vancouver Movers Rates
Small Size Moves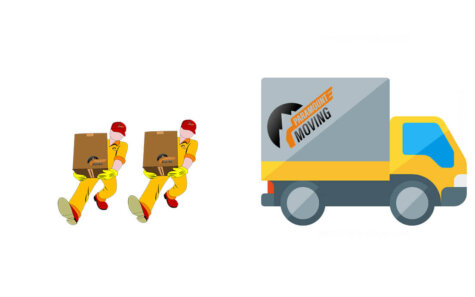 2 Moving Professionals
+ 1 Truck
2 hours of labour (minimum)
15-minute increments
No Travel Time
BOOK NOW!
Standard Size Moves
(Recommended)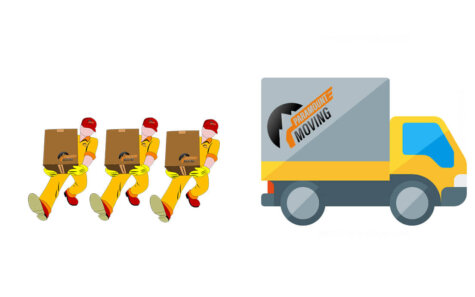 3 Moving Professionals
+ 1 Truck
2 hours of labour (minimum)
15-minute increments
No Travel Time
BOOK NOW!
Big Size Moves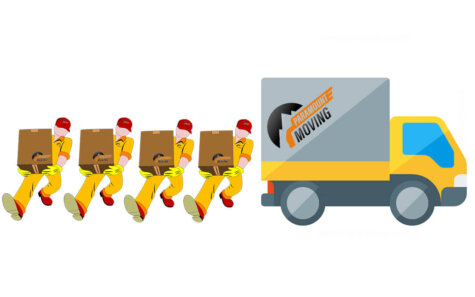 4 Moving Professionals
+ 1 Truck
3 hours of labour (minimum)
15-minute increments
No Travel Time
BOOK NOW!
Benefit from Vancouver Moving Costs with Paramount Moving
There are plenty of reasons to pick Paramount Moving as your Vancouver movers. The biggest advantages include:
No hidden fees. We are upfront about our moving costs Vancouver. No need to worry about getting stung by sneaky hidden charges. Unlike other movers, we don't charge stair fees.
Customizable services. There are three packages to choose from. Pick the one that best suits your situation. Our professional team is equipped to handle any job.
Competitive prices. We pride ourselves on providing value to our customers. Offering competitive Vancouver moving costs. Without sacrificing quality. Customer reviews don't lie. 96 percent of people say they would recommend our services to their friends and family.
We'll pay you if we're late. We pride ourselves on our punctuality. Nothing is worse than waiting for your moving team to arrive. Once we commit to a time, we'll be there. On schedule and ready to work. If we arrive late, we'll pay you $30 an hour to compensate for the inconvenience.
What Affects Vancouver Moving Companies Rates?
Estimating the cost of your move can be a little tricky. Several factors determine the rates of Vancouver moving companies. They include:
Location
Distance of move
Date of your move
Number of items you will be moving
Size and weight of your items. Bulky items might incur additional charges.
How long the move takes
The number of movers you require
We recommend calling us for a personalized quote. Chat about your situation. We'll talk you through our reputable moving company's Vancouver price. Help you find the right package to suit your needs.
Which Package Should You Choose?
Picking the right moving package can be tricky. There are a few things you should keep in mind. Consider the number of items you have. How heavy they are. What additional services, like packing, do you require? How tight the moving timeframe is. Of course, you don't need to make this choice alone. Have a chat with our team. We'll help you find the right package.
Planning a long-distance move? Give our team a call. Perhaps we can work out a special flat rate. Making the costs more predictable.
What Is Included With The Moving Companies Price in Vancouver?
We believe that our Vancouver moving company prices provide excellent value for money. Especially when you consider the long list of things that are included in the price.
These are:
Fully Insured. Accidents happen. Paramount Moving makes sure that you are protected. Our insurance will cover the repair or replacement of any damaged items.
Protective equipment. Wraps and moving blankets will be used to protect your items during transit.
Furniture assembly and reassembly. We will disassemble your furniture for you. Making it easier to move and reducing the risk of damage. At the other end, we'll reassemble it for you.
Latest equipment. We have all the latest equipment to help us lift bulky items safely. Eliminating the risk of injury when carrying heavy items. We'll also use top-quality gear to hold your belongings in place securely during transit.
Customer service support. Need help planning your move? Give our customer support team a call. Or browse through our website. It's full of invaluable resources.
Clean moving trucks. All our moving trucks are clean and well-maintained. There are two sizes to choose from: 22′ and 26′
What Additional Charges above Vancouver Movers Rates Might Be?
Vancouver Movers Rates can vary a little, depending on the type of move you are planning. Here is a list of some of the additional charges you might face:
Labor costs. Each package includes a minimum amount of labor. After that time elapses, you will be charged additional labor costs in 15-minute increments.
Packing materials. For a competitive price, Paramount Moving can supply high-quality packaging materials. A wide range of boxes are available. Plus, the bubble wrap and tape to protect your items during transit.
Extra-heavy items. Items weighing over 250 pounds are considered extra-heavy. Requiring additional safety precautions to lift them safely. An additional $65 fee will apply.
Pianos. Due to their awkward shape and heavy weight, a minimum of three movers is required to lift a piano. This ensures our team member's safety. While protecting your valuable piano. An additional $150 charge will apply.
GST. A 5% GST tax will be applied to your move.
Get A Free Quote
It's best to get a free quote. This will give us a chance to learn the details of your move. From there, we can construct an accurate, personalized quote. There are two ways you can estimate the moving costs Vancouver:
Through our website. Fill out your information through our online form. We will provide a prompt response with your personalized quote. Between Monday to Friday, you can expect to hear from us within 24 hours.
Give us a call. Simply call us at (403) 618 5182. We'll have a chat. Figure out what service would suit you best. We can give you the quote over the phone.