Will Movers Pick Up from Two Locations?
GET RESULTS YOU DESERVE WITH OUR QUALITY SERVICES AND AFFORDABLE PRICE
Will Movers Pick Up from Two Locations?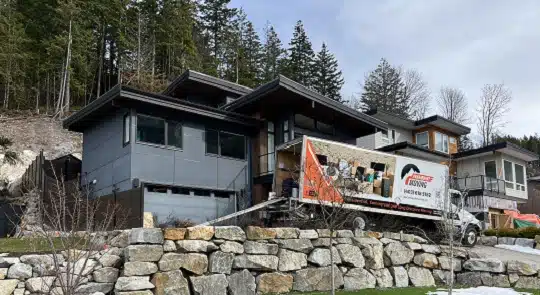 If you're moving houses or apartments, you may be looking to hire a moving company. But what happens if you have things in a storage unit and the rest is at your house? Do you have to move it all to one place or will movers pick up from two locations?
Most moving companies pick up from two locations or more for an additional charge. Each company has their own policy and may have regulations limiting the distance between each location or the price for extra pickups.
With careful planning and preparation, most moving companies offer multi-stop pick-ups. The drivers will plan an extra pick-up on their route with an additional fee. Keep reading to learn more about multi-stop picks, how they work, and additional tips to make your move as easy as possible.
Are There Additional Costs For Two Location Pickups?
There are additional costs for extra pickups and deliveries. The price varies significantly. The biggest factor is the moving company.
Most moving companies charge per hour, but their rate depends on the type of move you are doing. More complex moves mean higher prices.
According to move.org, the average cost for extra pickups or deliveries is $150-$500+. However, there might be extra charges. Call your moving company and inquire about additional stops to determine the additional fees.
It's a good idea to consult with several moving companies. Get multiple quotes. Ask about the fees. Weigh up multiple options to find the one that fits you best.
What Affects The Cost?
The main element that determines the cost of the move is how long movers need to spend in each location. Here are some examples of what can impact move costs:
Locations. Movers can stop at more than two locations if needed. However, this will add to the complexity and increase the cost.
Distances. Consider how far it is between locations. More travel time means a higher bill.
Number of items. More items take longer to load into the truck. You might also need to hire a larger moving team, to be able to carry everything.
Amount of preparation required. Ideally, all your items will be packed and ready to go. But this isn't always the case. Sometimes, you need a moving team to help you pack. Or they can disassemble your furniture for you. This takes time, adding to the costs.
Weather. Rain can slow the loading process. Movers might struggle to move items, getting stuck in the mud.
How Does Multi-Location Pick-Up Work?
If you are moving from an apartment to a house, you more than likely have some belongings in storage.
Or if you are downsizing, you may want to stop at the donation center on the way to your new home.
Multiple stops are common in the moving industry and, by calling ahead, you can ensure your things are picked up at both locations.
Once you call and give the locations, the movers will establish a route to take to pick up your belongings. They will stop at the first location to pick up everything, and then make the additional stops you had planned. Depending on the distance between the locations, the pickups may happen on multiple days.
Do I Have To Be Present At Each Pick Up Location?
If you have called ahead and scheduled a two-location pick-up, it is not necessary to be present as the drivers have the instructions and route.
However, being present or having someone who knows the locations can definitely help the movers work more efficiently.
You should consider being present at the pick-up locations to do the following:
Unlock the house or storage unit
Guide the movers on how you want things packed
Supervise the movers
Ensure nothing is forgotten
Give instructions on where to place boxes
Being present at the pick-up and drop-off locations can make the moving process go a lot faster. Plus, it can give you a sense of security about your belongings.
If you cannot be present at the pick-up or drop-off locations, be sure to find someone you trust to go in your place.
Are There Any Restrictions For Picking Up From Two Locations?
Call and confirm with your moving company if you need them to pick up from two locations. They will be able to tell you if it is possible and what the additional fee is.
Each company has different policies and restrictions, so when in doubt, call and ask.
Can Movers Drop Items At Two Locations?
Sometimes, you might have all your goods in one place and want them dropped in two areas. There are many reasons this might happen. You might have some items going to your house, while others are going to a storage unit. Or, in the case of a divorce, splitting belongings between two people.
The good news is that movers will be able to do this. The bad news is that it adds more complexity. Sometimes, this means extra fees. Chat with your movers to get a better idea of the type of charges you can expect.
There are a few things you can do to make this type of move easier, including:
Label the boxes. Movers aren't mind readers. They don't know where all your boxes are meant to go. Clearly label the intended drop-off location.
Be present. As we mentioned earlier, you don't need to be there during the move. But it's a good idea. Allowing you to answer any questions your movers might have.
Tell movers in advance. Chat with your moving team. Complex moves like this require more planning. Items might need to be loaded in a certain order.
Final Thoughts
Moving can be stressful, especially if you have belongings in multiple places! Luckily, most moving companies in Vancouver or other cities will accommodateyou in multi-stop moves for an extra fee. The key is to call and plan ahead of time to get a clear picture of the additional costs. Happy moving!