Moving Quote: When the Lowest Price may mean The Lowest Quality
GET RESULTS YOU DESERVE WITH OUR QUALITY SERVICES AND AFFORDABLE PRICE
Moving Quote: When the Lowest Price may mean The Lowest Quality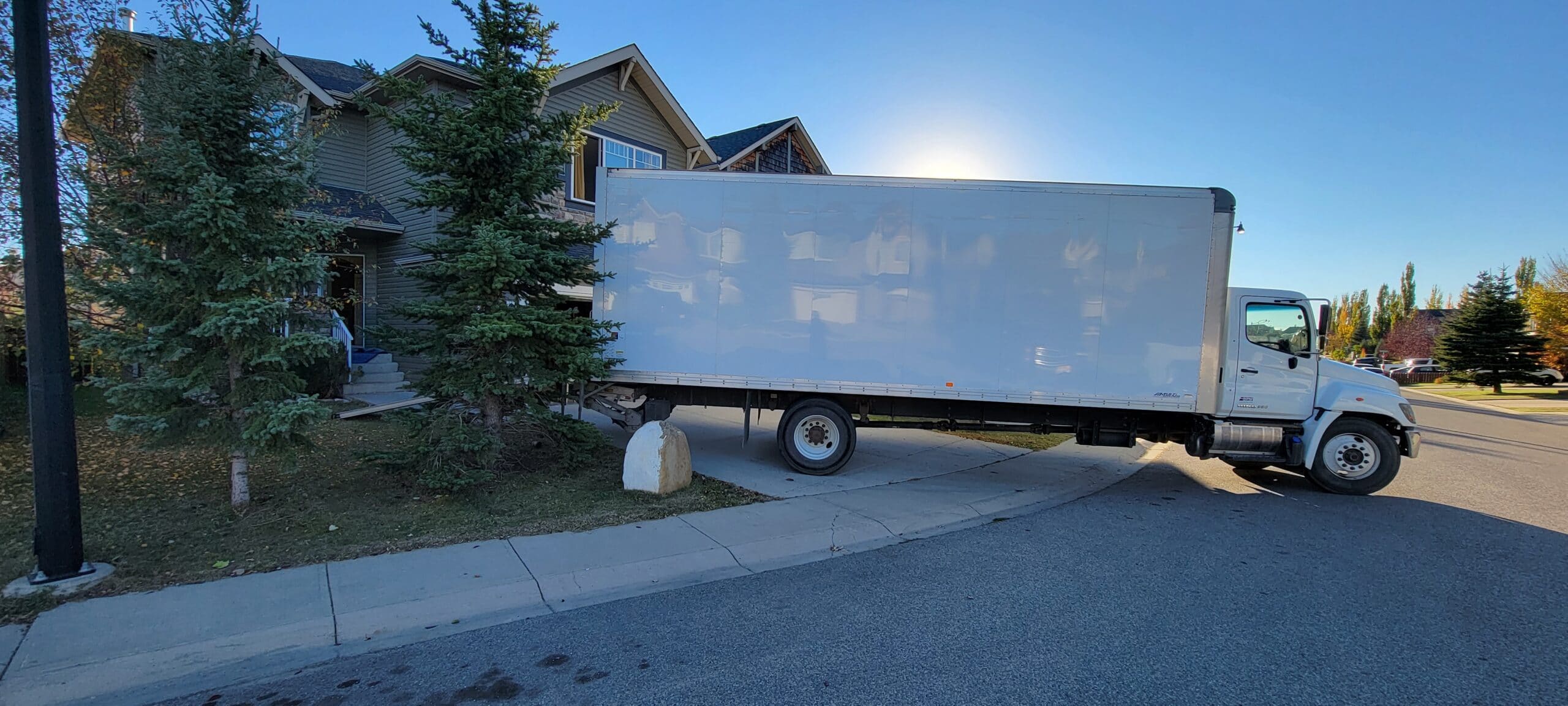 We may have heard this advice before: the cheapest isn't always the best. This is especially true with different kinds of services from carpet cleaning to moving. If you are planning a move, it is a challenge to balance cost with quality. So, if you are going to get a moving quote sometime soon for the greater Calgary area, here are some tips to help you. 
1. Save up for quality
Moving is a kind of investment…you are investing in the skills of strangers to move your belongings.

The more you can trust those strangers, and the more you see how professional and skilled they are, the better your move will be.

Save to get the best you can afford.
2. Look for satisfied customers
Get moving estimates from:

reliable family members,

trusted friends

people who had a great experience that you can contact

Rely on the good experiences of others to help you choose…they have good reasons for their great experiences.
3. Look for Quality Trucks and Moving Materials
Consider the moving company's perspective:

A competitive price offsets the cost of keeping professional movers and providing quality supplies, from boxes to moving blankets.
The inside and outside of the moving trucks are also important: belongings being moved are well-protected inside the truck, and the mechanical quality of the truck is taken care of, too.
This Could Happen:
Before your moving day, and even on your moving day, it is not unusual for a moving company to cancel your move completely. Why? It's because they could take a better-paying job. If the trucks or equipment are only able to handle one move safely, then the less expensive one –yours– could be canceled at the last minute. You are left with all those packed boxes and have no one to move them for you when you need them to be moved.
4. Beware of Hidden Fees
You think, "What a great low-cost quote!"  Our advice? Beware of hidden fees!
Various items could raise the price of your move…and you have no choice!

Here are some examples:

Needing to provide Certificates of Insurance to building management

and costs associated with processing them…charged to you.

Insurance costs associated with moving particularly valuable items.

Parking tickets or special traveling costs… added to your moving bill.

Undiscussed services such as unforeseen furniture disassembly,

packing and unpacking, removing or moving around unusually heavy

or difficult-to-move items may affect your final price tag.
What You Can Do
From the very beginning of your conference with your moving company, make sure you ask about who is paying for the different kinds of packing materials. Remember: no concern is too small. Ask…it may save you money and stress.

Make sure to choose a company that listens respectfully to your questions and may even ask a few of their own, taking all these aspects into account before giving you a quote…
5. Watch Out for the "Lowball Quote"

We are familiar with a very common and nasty sales tactic: the lowball quote, this baseball term means being "tossed an offer" of something lower, tempting you to "swing" at it, but the offer doesn't help you as much as you had hoped.
You may be given a quote for moving that looks surprisingly lower than

what you may have seen from several other companies.

This is a "lowball price" to get your business.

The price will increase on the day of your move by adding:

"necessary" numerous fees

hidden charges

extra costs 
What Can You Do? Ask about…
Furniture that needs to be taken apart and then put back together.

Heavier, bulky, or especially fragile items.

Stairs, doorways, and access areas at either location that weren't initially mentioned could result in a much higher quote than what was previously estimated.

Assessments at both places to get an agreed-upon, guaranteed price you can save toward, rather than receiving a rough estimate that could easily change.  
6. Do Some research: Check into the Credentials

No matter which company you look at, learn more about each one. Ask about these important topics:
Is the company legally registered?

If a moving company needs to be registered with the government, find out

what that registration looks like and how often that company needs to be

registered.

Does the company have a professional website?

A moving company with a professionally created website with many topics

to help each mover, along with having a high approval rating are two of

many critical aspects to check on with a potential moving company.

Does the company have a physical location?

It is wise to conclude that movers who only create a website to operate online

to cut costs will likely choose to cut costs in other ways as well, putting you,

the mover, at risk.
7. Think it through: Put all the pieces together
Yes, there will always be much cheaper movers,

but

…they come with great risks.

Yes, you may hire movers working for less than minimum wage, who

are receiving few if any benefits, and who have minimal moving skills,

but

…

you run the risk that your belongings may be poorly handled.

Yes, those cheaper movers may have minimal skills to communicate,

but

…

you may also have to deal with their minimal skills to work with

you as their customer.
Choose these when getting your moving estimate:
Movers who are well taken care of

Quality equipment and trucks

Professionalism you can observe and check on

A company that is transparent about everything possible

 
So… when you get a quote from the best movers in Calgary you want to hire, start saving for quality, start looking for satisfied customers, and start preparing to invest your time and money to get yourself on the right road for an excellent experience of moving on into a brighter future.
We are located in Calgary, but we are ready to offer:
Check the full list of locations where we work on the site.