GET RESULTS YOU DESERVE WITH OUR QUALITY SERVICES AND AFFORDABLE PRICE
It Meets Your Needs: Choosing the Best Commercial Moving Company in Calgary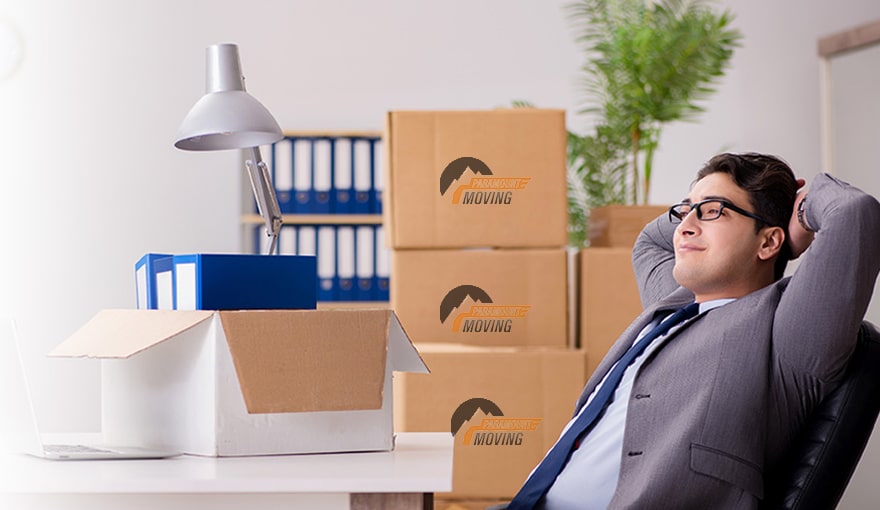 You've worked hard to build your business. It's growing well, so well, in fact, that you need more space. You realize you need to move. Yes, it is challenging, and yes, it will take a lot of planning, but Paramount Moving Services, will be there for you. We make it our business to make sure your move will go well and that your business will get up and running smoothly in your new location. Check our office moving services on our website.
So the questions are raised: "How do I find a company I can rely on? What should I think about?" Here are some suggestions for you to consider: 
GENERAL CONSIDERATIONS
:
Think through your own schedule. Decide what time of year, days, and time of day works best for your moving plans. Clarifying this ahead of time will help our commercial moving company, Paramount Moving, to work best with you. 

             

Next, it's also good to find out the times and seasons when we can best serve… you. We are all busy, and our professional movers are just the same. We have our peak hours and days and our less-busy hours and days. Knowing that ahead of time can help you plan better.

             

Check into how experienced this commercial moving company is before considering making a contract with them. We are well-experienced with commercial moves, but it's good to look into this when shopping around for reputable commercial moving companies. In addition, ask for references from your commercial mover. You may want to go to the company's website and look for references related to commercial moves and how the team has taken care of these office-to-office moves.

Representatives of the moving company should be willing to spend face-to-face time with you, or at least on a Zoom call. If the representatives of Paramount Moving can see the layout of your commercial space, they can get a better idea of what will be needed for the most efficient move.

Check around to find out about the reliability of the commercial movers. Take the time to find out if the moving company representatives are easy to contact when you need them.
It's good to know what kind of insurance policies your movers have. Ask about the kind of protection you have to cover the packing, transport, and unpacking of your vital equipment. Walkthrough your office, and ask yourself: "What if this was lost or broken? Is there coverage for it? What am I liable for in this case?"
Review your moving budget and find out what specific movers will charge you for

packing your items,

self-packing your items,

transporting the equipment, and then,

installing that equipment in your new location.
SPECIFIC INFORMATION REGARDING THE MOVE
Know your building. Find out what you are allowed to do. Here are some things to consider:

Can you reserve the elevator?
Can our movers actually enter your building? There may be special union rules in place that only allow union employees to move equipment in and out of your buildings.
Check to look at legal documents, such as the license, which shows what the movers are allowed to do and how you are both legally protected.
Is there a  loading or unloading dock at your present and future location Building managers may be allowed to let your movers use this dock for easy loading.
Know the time it takes to move something from the office to the loading dock, and then from the loading dock to the new office location at the destination.   Knowing these things ahead of time will help us to know the best way to help you, following these unique guidelines.

 Good movers have good moving plans. Find out what that plan is and how your property will be handled and safeguarded against damage or loss. If the plan is in an itemized form, all the better. Be careful of vague promises and unspecified ways of describing how things will get from point A to point B. You may hear: "Oh, don't worry! We'll take care of it!" Worry! Get specifics…and reduce your stress.

           

Find out if the moving offers storage and packing services. Be sure to decide ahead of time if you need any of these services.

         

Discuss with the moving company representative team how the moving company will protect your fragile equipment. Ask about the use of:

bubble wrap or packing peanuts,
moving blankets
items that may require more insulation or special protection
separate boxes or storage materials needed for certain valuable or fragile items

 Ask about how a commercial mover can assist you, and if that company has the experience, in installing your office equipment at your new location. Some movers may help you with the installation of various communications systems you may need in your new location. without harming your equipment.

                                     

 Give the movers a chance to look over your present commercial location and your future location to decide if wiring or furniture items need to be disassembled and reassembled. Some movers may ask for outside help from a carpenter or a service technician to care for the move…and charge you for that.

 Here are some other specific items around the move itself:

Label the desk for each person in your present location. Take the time to encourage your workers to keep belongings as close to each desk as possible.
On the day of the move, ask that the movers use plastic bins when packing away your items. After they are carefully packed, double-check that the movers have labeled each bin to ensure that each worker can distinguish between personal and office equipment and items.
Ready to choose the most suitable movers?
We have found that these tips will help you decide on the one of best commercial moving companies. We understand how important all your commercial property is for you in order to take care of your business well. As one of Calgary's best moving companies, we make it our business to be sure you have found a high-quality, professional moving service. We look forward to helping you be sure that your commercial move is a great experience for you all.