Calgary to Kelowna Movers
PROFESSIONAL MOVING SERVICES MOVERS YOU CAN COUNT ON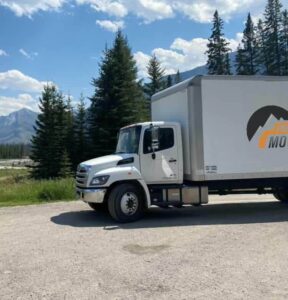 You need to move, and your reasons to move are as unique as the city you have chosen to move to. You will also need to find the best Calgary to Kelowna movers, professionals who understand your individual concerns.
Yes, moving from Calgary to Kelowna will need some special planning. At Paramount Moving, we understand the stress that this will create, and we are here for you. We will guide you from the first dish packed to the last goodbye handshake at your new location. So, what do we offer?
Why should you choose our Calgary to Kelowna moving company?
Paramount Moving is a Calgary to Kelowna moving company recommended by people because we treat you as if you were family and take care of your belongings as if they were our own. You can count on:
Step-by-step guidance preparing for your move

 

Top-of-the-line equipment to pack and move your belongs
Sensitivity to your budget and schedule
Fully insured, widely – experienced movers
Innovative, creative, intelligent movers, able to work through the challenges for any move
Experienced and skilled drivers, able to transport your belongings through various

driving  conditions

 
We are Paramount Moving…and we can move mountains…one rock at a time.
What services will be offered by movers from Calgary to Kelowna?
What you can expect from Paramount Moving for your Calgary to Kelowna move
An at-home walkthrough of your home to assess your individualized moving quote to match your moving budget

Guidance about the kind and amount of packing materials needed

Settling on a tentative moving date and time as well as a tentative drop-off date and time

An estimate of the kind of equipment needed for your move

A packing service that best suits your needs, from full-service packing to guidance for do-it-yourself packing

Each item that Paramount Moving packs will be professionally taken care of with a variety of protective materials, from special blankets to quality bubble wrap

Expert treatment of unique household property, from delicate antiques to exercise equipment

Safe and secure transport of all households belongs inside our well-maintained trucks

Reliable transport of automobiles, from sedans to classic cars 
The Best Advice We Can Give
No matter where you go, no matter how big or small your home may be, be sure to look for full-service long-distance movers who will help you each step of the way. Movers who understand your needs and will work with you to make your move from Calgary to Kelowna a happy memory.
Do not hesitate to contact our company. We are based in Calgary, but you can also contact us if you need an Airdrie moving company. Check the full list of locations where we work on the site.
WHY CHOOSE US?
Customer Referral Rate
96% of our clients express confidence about recommending our services to their own friends and associates.
Successful Moves
Hundreds of Canadian families and business have trusted us to move them into their new residential and business communities.
Years of Combined Experience
Our experience provides you with confidence, reliability, trust, and professionalism with every move.