The Good, Better, and Best Advice for Long-Distance Moves
GET RESULTS YOU DESERVE WITH OUR QUALITY SERVICES AND AFFORDABLE PRICE
The Good, Better, and Best Advice for Long-Distance Moves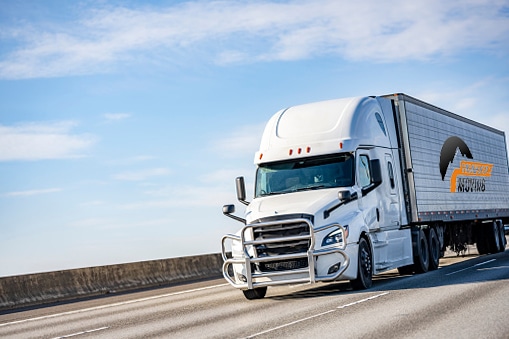 From the mouths of the experts
You can admit it: it's exciting to travel a long distance. That excitement is particularly true when it comes to moving from home to another or one office to another using one of the best long distance moving companies.
Along with that excitement comes stress. There are so many questions, some unique to the families or businesses involved, some are expressed in general by a majority of movers. You know there will be a lot of short-term and long-term planning; look for information and materials here and there. 
You are smart enough to recognize bad advice, but what is some good advice, some better advice, and even the best advice for you? This article will lay out some good ideas, some even better ideas than one's you may have heard, and some of the best tried-and-true advice out there.  So, from the mouths of some of the experts, and the skilled professionals at Paramount Moving, what do you need to know about your upcoming long distance move? 
What follows are some essential things we want to be sure you know before you even pick up the phone to call or search the web to find our contact information. 
1. Know the time you have…but be flexible.
Before you consider searching through pages of long distance moving companies, this is the first piece of advice to keep in mind. Find a calendar, look at it carefully,  and physically circle several dates that are good days for you to move. After that, write out several times when you need to arrive at your new home or office.
Be careful to avoid making this move at the last minute. Life, however, may require you to make a last-minute move, but for long distance moving companies, the more time you give them, the better the move will be for both them and you.
You know that moving across the street or across the city is going to require much less planning than moving across part of the country or even from one side to the other. Here are some points to think about:
drive times: trucks getting to your home or business, traveling for a long distance, and

then arriving at your new location

packing times: purchasing or finding materials for packing all your belongings, the time

needed to wrap, take apart furniture or equipment, secure all items into sturdy boxes or bins, and then unwrap, put together items and relocate your belongings in your new home or business location.

weather and special conditions affecting your move: 

you may need to move in the chill of winter or the heat of summer

staircases may be long and narrow or twisty and old

there may be restrictions as to when you may begin or must end the noise

of moving,

legal and other special challenges that may slow down the time of your

move or affect your budget.
These are but a few of the situations you may need to think about carefully when you want to create your unique moving timeline, but above all: be flexible and clear.
2. Create a realistic budget
Any kind of move will require some kind of expense, even if you carry out the largest percentage of the move yourself. If something needs to happen, you may need money for it. You need to know how much you have budgeted for your move.
Think about these things:
fuel costs

truck rental fees

delivery charges, 

short-term storage 

moving materials needed, including packing and protecting your belongings 

use of special moving equipment
At Paramount moving, we have skilled staff who can walk you through a Moving Day and isolate the various expenses that may occur. They may be big or small, but we will help you to make your move on the budget.
3. Know what needs to go…and stay 
From our point of view, it is best to include all those items you believe are important to go with you when you move. There are different levels of moving from just a few boxes to moving a large household. Well before the time comes to move, sit down and assess which items should be taken or be left behind in some form, whether given away or sold. Some may need to be left behind simply because they cannot be transported economically. Some items may not even be able to fit in the new location. If a new item needs to be bought at the new location, that too should be put into your moving budget.
4. Know the right techniques
One other important piece of advice is to know how to pack up things well. Here are some ideas:
pack heavier things on the bottom of boxes and then put lighter items on top.

use labels and stickers correctly:

Fragile items need to be labeled,

extra-heavy boxes need to be labeled,

places, where the boxes should go, should be labeled.

taping the bottoms of boxes should be a priority, making sure that they can handle being moved and carried safely.

take the time to pack things securely; avoid trying to find shortcuts–they can be costly.

Don't take shortcuts when packing. Packing light may seem like a good idea at first. Keep note, you need to ensure that your belongings are packed correctly and safely. Moreover, your truck or van should not be overloaded, to

prevent damage or problems during transport

.

Avoid making multiple trips from your old home to the new one. 
The best advice of all
Take the time to research the best professional movers in your area, and prepare a list of your questions that will help you pick the most reputable, long-distance moving company possible. Be sure to look around to find online comments, reviews, and recommendations or warnings, looking into their insurance coverage, their previous experiences and how well they did, as well as their own tips on how to pack your items with confidence and care.
Consider Paramount Moving as one of the most reliable long-distance moving companies in the Greater Calgary area. We will be glad to work with you, whether you need to move from your home or office area.
We will do all we can to lift some of the stress away from you about this long-distance journey, and we will be sure to treat your precious belongings as though they were our own, not matter how far they need to travel in Canada.  Visit our website today and get ready for a great experience with your long-distance move.