GET RESULTS YOU DESERVE WITH OUR QUALITY SERVICES AND AFFORDABLE PRICE
K.I.S.S.: Keeping it Super Simple: 15 Moving Hacks to Help You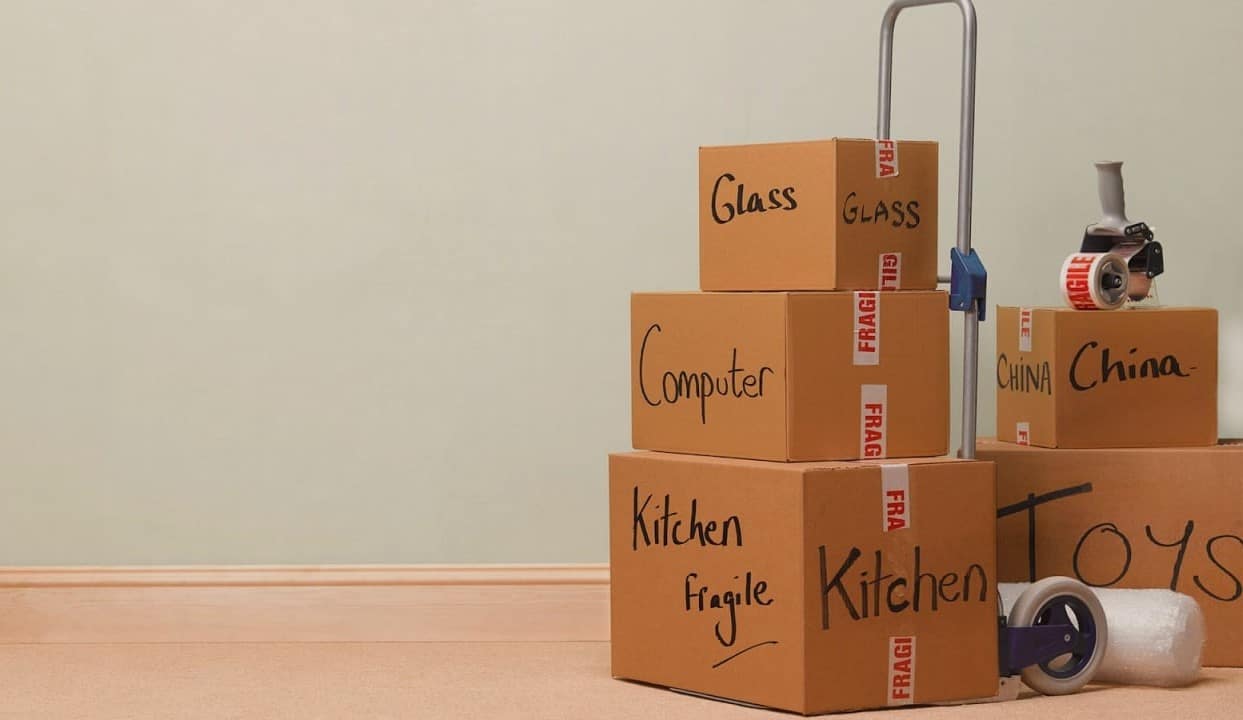 You've made the decision: you are going to move. We understand how overwhelming making a move can become. After servicing hundreds of customers, we have picked up a number of helpful tips to keep your move from becoming a stress-filled nightmare. We'd like to give you 15 hacks or hints to help you that are related to almost any move from your former residence to your new one.
Take the time to sort through your things 
"Downsizing", "decluttering," "advance planning"… lots of terms are used for a very important step. It is:
take the time to sort through your things.
It keeps your things organized: Set aside a box or even a place in your home with these three categories: "Keep", "Donate", and "Discard." Often new residences are laid out in a way that certain belongings may not be needed.
Preparing for less space: It is not uncommon for the new residence to be designed in a way that you have less space for things than what you were used to in your former residence. Taking time to sort through things gives you an opportunity to think about what really needs to come with you!
Sell things online, or sell them with a garage or yard sale: We have talked to people who regret waiting to get rid of or give away things once they get to the new residence. There is often a very different kind of network where you may be moving and not everyone may be eager to get a special T-shirt or book.
Be sure to have enough packing materials
Whether you choose professional movers or plan on a do-it-yourself (DIY) move, having enough packing materials for your belongings is essential.
Packing things well ahead of time for the movers will make the move go more quickly.
As a result, it will be difficult to know how many boxes you will need. Boxes can fill up easily, so planning ahead is a wise idea. There are websites, such as HomeDepot, that have calculators to help you figure out the number of boxes you may need. (You don't need to buy the supplies, but it helps to know how many you might need.) (https://www.homedepot.com/c/moving-box-calculator)
Depending on the time when you know when to move, it would be a good idea to begin to have friends and family set aside any delivery boxes they may have. Be sure they are clean and have no repairs made to them to hold them together. The earlier you plan, the more boxes you can find and the lower the cost of your move.
As for labels, packing tape, string, rope, markers, and other packing materials, some movers, such as Paramount Moving, have quality packing supplies you can buy. You can also order materials from an online retailer, but these costs can add up quickly depending on the size of your move. The key is to think ahead of what you might need and start to look for it as soon as you can.
Give yourself as much time as you can
Yes, you'll be tempted to keep putting off the time you start planning and packing. It's a common temptation, but be good to yourself, and give yourself as much time as you can. You will say thank you to yourself for making the decision to start as early as you can.
It is true you can get lots of packing done in a short time, but we have found this causes quite a lot of stress. Moving Day will come fast enough, so be sure to look at your calendar and schedule and plan your steps carefully.
Sometimes, you may have so many things going on that you have less time to pack things properly.  If that is your case, we suggest you think about using professional movers, such as Paramount Moving. With professional movers, you can take advantage of the packing services that are offered.
We have found, over and over, that people needing to move often rush with their packing. They may make costly mistakes, such as damaging appliances, or delicate furniture. They may even cause damage that might cause them to get less money back from their security deposit. Worse still, they may even lose it.
By giving yourself enough time to plan and pack, you will be able to breathe much easier as Moving Day approaches.
Pay attention to your timing
More often, people put off packing for a move until the last possible moment. Even so, one can go to the other extreme: starting too soon.
This is what happens:
a number of things are packed away
it turns out these things you need to use again and again
these things are packed and repacked creating greater stress
fewer things get packed until there is less and less time to pack everything
Here is what you can do:
begin to pack away non-essentials, such as paintings, games, and small things around the house.
decide on clothing that is best to pack away, but not everything. Snow can fall, rain storms come, and  temperatures can drop suddenly.
put these boxes in out-of-the way places, or places with less activity.
if it's necessary, you may need to rent a short-term storage facility to keep these boxes in a safer place.
Hire your movers well ahead of time
Each moving company is different, but generally there are seasons when movers are more busy or less busy. When you know the date of your move, contact a reputable moving company, such as Paramount Moving, to discuss the best time to hire them. The phrase "the sooner the better" definitely applies to moving with less stress. Even if you have a sudden move, contact the moving company as soon as you can to get the best rate possible.
Be sure you are insured
At Paramount Moving, we make sure our customers know they are in safe hands. However, there are moving companies that will only add an insurance plan into their contracts…when they are asked. If the company you choose does not have a moving insurance plan, be sure to find a plan from a "third-party" insurance company.
Choose a plan that has enough coverage:
for any high-value belongings in the event of loss or damage during transport.
to take care of damages to your old and new residences in transit.
to cover unforeseen accidents during the move.
It is wise to look for various ways to save money when you are moving, but ignoring the need for moving insurance is not one of those ways.
Get a good collection of moving estimates
The best way for you to get the best moving experience possible is to shop around and get a good collection of moving estimates. This way, you have a greater chance to think through your options and choose the moving company that best serves your needs. Where can you get some recommendations?    Here are some ideas for you:
Ask local real estate agents
Check your network of family and friends
Search the internet and look for 5-star reviews
Contact the Better Business Bureau and ask about highly-rated movers
Time is important here. The earlier you start, the better are the chances you will have to get the best date and services possible and may get a better rate.
Take time to make a moving list
Whether it is on paper or on one of your devices, take the time to write out a moving list. Here are some things you could include:
Day of move and days left before the move.
Contact information of the moving company you are choosing, or people who may be helping you move.
Take time to sort through things.
Pack up non-essentials.
Have a room-by-room plan for packing.
Have a plan for cleaning up around your residence.
Check on the internet for other lists to help you, and contact your moving company or friends to help you create an excellent list. Above all, though…write down your plan.
Learn how to pack things properly 
Even if you are planning on using a moving company, there are some things you may want to pack yourself. If that is true, it would be a good idea to research how to pack various items.
When wrapping be sure you have these things:
extra padding or bubble wrap to protect the object a clean, sturdy box or container
enough space in the box or container that is not too loose or too tight
strong tape, string, or rope to protect the box or container.
If you have chosen to work with a professional mover, you might ask that company about safe ways to pack various items, especially the ones that are delicate or irreplaceable.
Be sure to get all the permits you need
City moves can be challenging, so be sure you know what parking or elevator permits you need. There may be necessary paperwork that may take time, so it is unwise to leave this important aspect of your move to the last minute. Check with your moving company about what permits may be needed.
Notify the postal service about mail forwarding
The website on Canada Post gives you great information about mail forwarding. Even so, other places may need notifications as well. Check on the internet for lists about who you should contact about an address change. In particular, make sure you contact any government offices, such as the Canada Revenue Service, Canada Pension Plan, and Old Age Security.
Remember to contact any utility companies or internet services about when to disconnect from services. If you are not certain what else you need to do, be sure to contact your moving company for any information that will help you.
Remember to make an essentials bag
Whether you make an essentials bag for yourself or each family member, we strongly encourage you to take the time to make one. When you arrive at your new residence, you may need certain things right away. Avoid the stress of having to unpack a lot of boxes to find things you need right away. Here are some things to think about setting aside:
changes of clothing, at least for a few days, particularly outerwear
essential medications
personal hygiene products
important documents
extra cash and even some coins
non-perishable snacks and food for a few days
Do some research on the internet to find out other things you mind want to keep in reach easily.
Use clear labels for your boxes and containers
Marking your boxes with "Fragile" is one important thing to remember, but there is more. Here are a few things to remember: • colour-code labels for different rooms in your house, • tape a list of what is in each box on the outside of each box or container • indicate high-priority boxes to open • if a box is extra-heavy, make sure to label it as "extra heavy"
Take careful measurements
The couch and table that fit so perfectly in your old residence may not quite fit or take up much less space in your new residence. Take the time to get a tape measure and accurately double-check your floor plan. In addition, it's a good idea to measure entranceways and staircases as well. Doing this will help you to find out if you will have any future moving challenges. Remember to measure the height of certain places as well. A tall cabinet might be too tall for a certain room and you may need to make adjustments.
Give yourself the time and resources
Moving is considered to be one of the top five most stressful life events. Therefore, it is a wise course of action if you choose a do-it-yourself move, to give yourself plenty of time and resources to help you.
It is a very admirable goal to try to save money if you need to move, but sometimes relocations take more time and energy than some families expected. At Paramount Moving, we encourage people to consider using professional movers for several reasons:
You can rely on professional packing and unpacking.
We will safely moving boxes and containers with no possible injury to you.
We can safely and securely load and transport your belongings out of your former residence into your new one.
You can rely on years of expertise in handling various moving challenges.
The best way to save your money is to invest by hiring a reputable moving company in Calgary, such as Paramount Moving, to take care of the stresses and challenges of moving.