How Much Do Movers Cost Across Canada?
GET RESULTS YOU DESERVE WITH OUR QUALITY SERVICES AND AFFORDABLE PRICE
How Much Do Movers Cost Across Canada?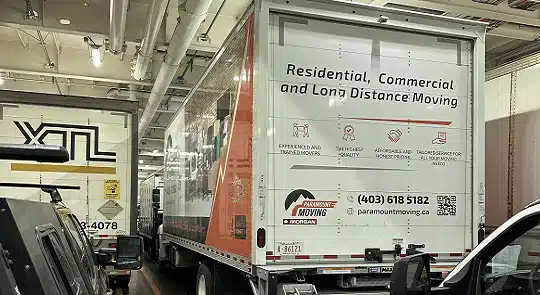 You've decided to embark on a new journey, moving your life from one part of Canada to another. But how are you going to move everything? Should you hire a moving company? How much do movers across Canada cost?
In Canada, local moves (<100 kilometres) charge $130-$140+ per hour for two movers depending on the size of your home. The average moving cost for local moves considering all house sizes is $1,200-$1,600. The average for long-distance moves (>100 kilometres) is $4,500, based on the distance, weight, services provided, and any additional fees.
Local, small moves can be as little as $400 in Canada, while long large moves can cost over $5000. Luckily, you can estimate the cost of your move if you know what the factors are that affect the cost. Keep reading to learn more about how much movers cost across Canada and tips for saving your money while you move.
What is The Cost Of Moving Per Home Size?
In Canada, the average cost of moving locally is about $1200. But, it depends on the amount of things you have with you, as well as how many bedrooms your house has.
For example, A one-bedroom home or apartment may only cost you $500 to move locally, but a 4+ bedroom move can cost more than $2000!
Price Ranges For Local Moves Across Canada
House Size
Estimated Time
Price Range
1 Bedroom
2-5 hours
$400 – $750
2 Bedroom
5-7 hours
$800 – $1100
3 Bedroom
7-10 hours
$1400 – $1800
4 Bedroom
10+ hours
$1800 – $2500+
A large house with many bedrooms will cost a lot more to move than a one-bedroom apartment. This is due to the amount of time that the movers spend packing, loading, and unloading your belongings.
Before scheduling a move with a moving company, be sure to call various movers to ensure you get the best price without any hidden fees.
What Other Factors Affect The Moving Cost?
While the size of your house and the distance of the move is essential in determining the cost of a mover, there are quite a few other things that can make your bill add up.
Some other factors that affect the cost of hiring a moving company are:
Services Provided
Travel Time
Moving Insurance
Timing
Weight
Moving companies charge by the hour, but their movers aren't superhuman! It should be expected that additional services, extended travel times, and heavy and peak season moves will cost more.
Services Provided
Moving companies often provide additional services for an additional fee which can make your move a whole lot easier.
Some common service provided by moving companies are:
Packing and unpacking
Assembling and disassembling furniture
Multi location dropoff and pickup
Temporary storage
Crating services
These services are provided to ensure that all of your belongings get to your new home without putting additional stress on you.
Most moving companies will pack and unpack your boxes, as well as disassemble and assemble your furniture for an additional fee. They may even offer temporary storage or allow the movers to stop at an additional location if that's what you need, but it all comes with a price.
And the price of each service varies from company to company and can add up to a large sum of moving expenses. So be sure to call and ask local moving companies for the services they provide and any additional fees you may have to pay.
Travel Time
Long distance moves can really stack up the cost when it comes to moving since they charge an hourly rate.
So you may only have to move a few things, but if the travel time is over a few hours, you can expect to pay much more than what you would pay for a local move.
Be sure to ask your moving company the price for long distance moves and if there are any additional travel time fees.
Insurance
Your belongings will be covered with basic limited liability protection, but it doesn't cover nearly as much as it needs to in case anything is damaged throughout the move.
The coverage rate is 60 centers per pound, which means if your 40 inch plasma TV got damaged, you would only be able to receive $24 as compensation.
Consider purchasing the additional full-value insurance to ensure you are fully protected against any possible damages from the moving company.
Unfortunately, moving insurance can be pricey depending on the belongings you would like to protect.
Time Of the Move
Moving during the peak moving season means that movers have less availability and there is more demand for their service making it a bit more pricey.
This means that if you move during the moving season, the prices will most likely be MUCH higher than what they'd be at during the off-season.
So consider moving within September-April to avoid the busy and pricey moving seasons.
Weight
There is no way that you could possibly determine the weight of all that you need to move, but moving companies do!
Movers often provide a quote based on the weight of your belongings. They will often charge prices per pound or kilo, and use that to determine the true cost of your move.
What Is The Cheapest Way To Move Across Canada?
While hiring a mover may seem like a lot of money, it is actually one of the best options for moving!
Think about it, if you try to move everything yourself, you probably will need to rent a truck, moving supplies, and pay for gas money, which can amount to more than what a moving company costs.
Luckily, there are a few ways to minimize the price you pay with a moving company to make sure you only spend what is really necessary.
Pack things yourself
Disassemble furniture before the movers arrive
Request an in-home estimate
Move during the off-season
Sell unwanted belongings
Create a budget
Try to avoid using all of the services of the movers to prevent the cost from adding up. This means that if you have the time, pack all of your things, disassemble your furniture, and only allow your movers to LOAD and UNLOAD you belongings.
Before you even hire the movers, ask if they will do an in-home estimate to ensure the weight of your belongings is considered in the quote.
And last but not least, create a budget and only pack things that you need! Why pay to move things that you don't need? Before the movers get there, have everything packed and take the unnecessary items to the trash or donation center.
Final Thoughts
Hiring movers can be a bit pricey, especially if it's a long distance move. Be sure to call around and find the moving company with the best price and try to pack everything yourself. It seems expensive, but before you move everything yourself, be sure to consider the cost of moving things yourself. Paramount moving provides professional moving services in Vancouver and Calgary. You can check our conditions and prices on the website. Happy moving!