GET RESULTS YOU DESERVE WITH OUR QUALITY SERVICES AND AFFORDABLE PRICE
Furniture Disassembly Service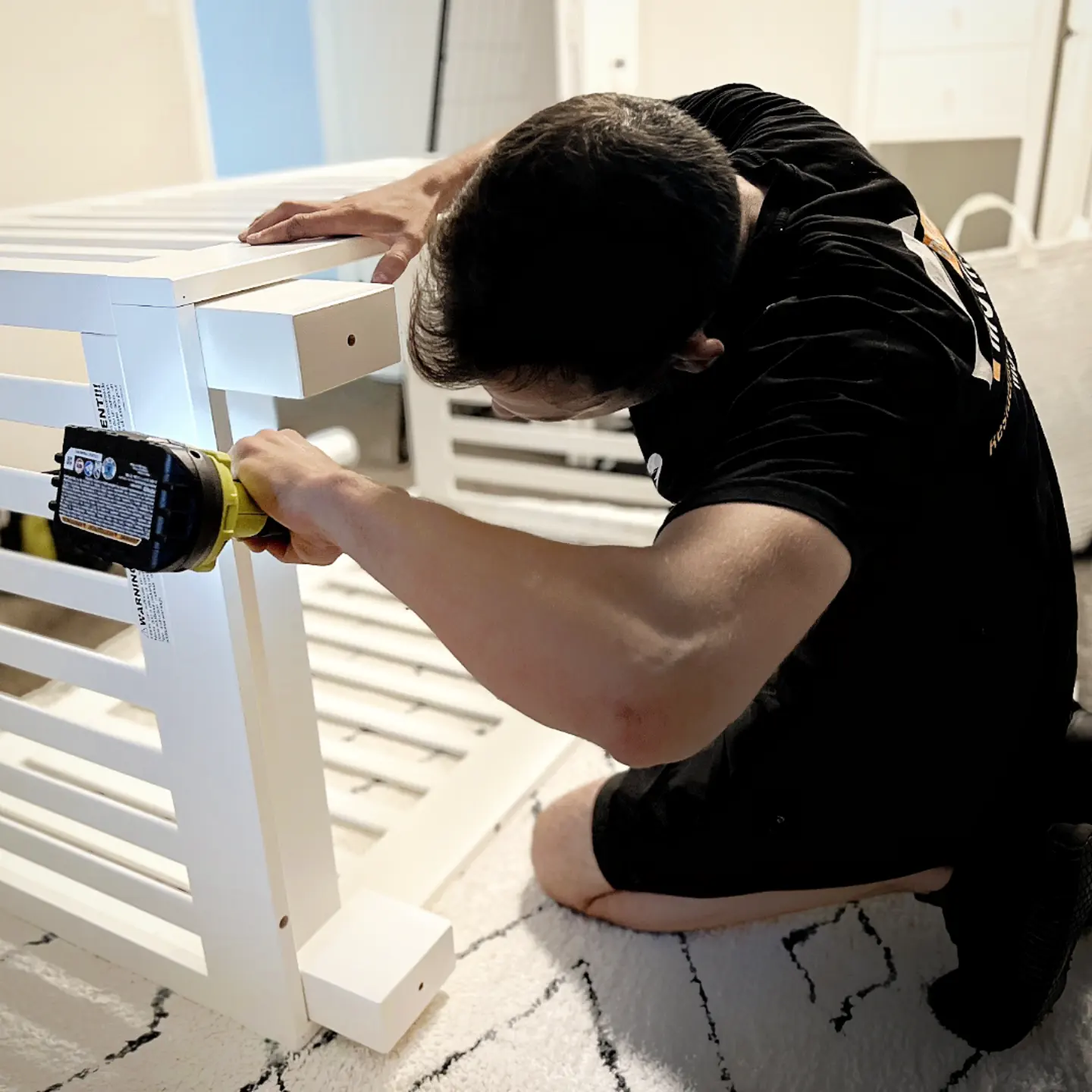 Can you take it apart…and put it back together?
Concerns about disassembling and reassembling furniture
Your bed is…big! Your china cabinet is delicate! Your treadmill is complicated. …and they all have to be moved! You wonder: I can't take them apart, but can the moving company I hire do that for me? Do I need a specialist?  Do movers disassemble furniture…and put it back together?
You are far from being alone in asking this question. It's a question that often arises as we talk about an upcoming move with our customers. So, the short and sweet: Yes, Paramount Moving will provide furniture disassembly services in Calgary, and yes, put them back together again in your new residence or business space.
We are movers that disassembly and reassembly furniture in Calgary
When purchasing our full-service moving package, disassembly and reassembly of your home or office furniture by our Calgary company are included in the price, so you don't have to pay extra, Our Paramount Moving team can perform this kind of work professionally, so you have less to worry about. Once a piece of furniture has been disassembled, we will pack it away and securely store it in our truck. We even stand by our guarantee that nothing will be broken or lost. 
There will be tough jobs…but we can handle them!
We have extensive experience with house moving and all other kinds of moves, so we are confident that we can disassemble and reassemble furniture of any complexity. We even had done a bit of math to calculate how long it takes us! On average, we take about 15 minutes for each piece of furniture. Although this kind of service affects your move time, we also know how much longer it would take if you attempted this by yourself.  Let Paramount Moving take some of the stress for you. Relying on movers that disassemble and reassemble furniture, such as Paramount Moving, will actually cut down on costs and time in the long run.
A great move with a Calgary company that disassembles and assembles furniture
Paramount Moving is one of the companies that disassembles and assembles furniture in Calgary, we can assure you that your furniture move will be a great one. Count on us to take apart and put back together your home, office, or even warehouse furniture for any type of move. 
We know each item in your home and office is important to you, and we treat each one of them that way, with great care. You can be sure that the condition of your home, office, or warehouse, as well as your belongings, will be safe with us. In addition, we are sensitive to all health requirements, including COVID  protocols.
Check out the website of our Calgary moving company, and contact us to take the first and best step for your future move.
The task of moving can feel like … moving a mountain!
WE'RE PARAMOUNT MOVING: WE MOVE MOUNTAINS – ONE ROCK AT A TIME!
FAQ
What is the cost of Calgary furniture disassembly services?
Typically, in Calgary movers do not charge anything extra for furniture disassembling and assembling during the move. However, as local Calgary movers usually work on per hourly basis, it will take more time for the move and therefore it will cost more money. Generally, it could add half an hour to an hour of moving time.
How to hire movers who disassemble and assemble furniture?
There are three ways you can contact Paramount Moving, movers that can disassemble and reassemble furniture in Calgary:
Why is it worth contacting our company for Calgary furniture dismantling services?
With Paramount Moving, you can expect:
professional service,
wide range of specialized tools and equipment for furniture disassembling and assembling,
stress-free day guaranteed,
skills and equipment to reduce property damage.
In which nearby Calgary cities or towns does our company offer furniture dismantling services?
Paramount Moving offers furniture disassembling services in Calgary and the following cities and towns:
Medicine Hat,
Red Deer,
Other.
How long does it take for movers to disassemble and reassemble furniture?
Typically for professional movers, it takes 15-30 minutes per piece of furniture to disassemble and assemble.
How to pay for the services of moving companies who dismantle furniture?
After your move is complete, and before the movers leave, please have your payment ready in one of these ways:
Credit/debit Card,
e-transfer,
cheque,
cash.