GET RESULTS YOU DESERVE WITH OUR QUALITY SERVICES AND AFFORDABLE PRICE
Choosing the Best Season for the Move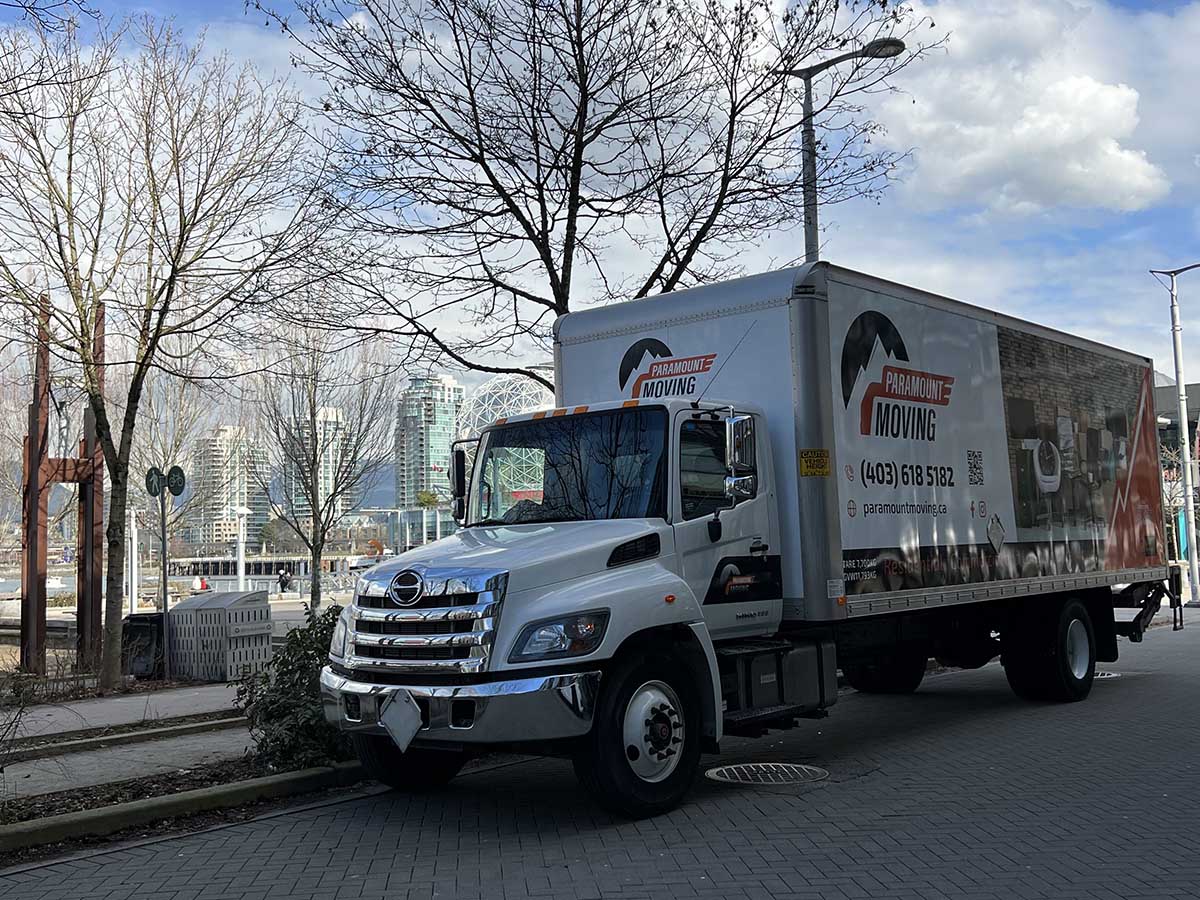 At Paramount Moving, we often hear this question: Which is the best season to move? We agree on the benefits of each season, but we also explain the drawbacks. 
Winter may be cheaper, but it's really cold; spring may be warmer, but you may have less time; summer may be easier with longer days, but the rates are higher, and fall may have better housing rates, but timetables are tight.
We'd like to take some time with you and outline the upsides and downsides of a move in each season in a little bit more detail. We believe our thoughts will apply to anyone planning on any kind of move. 
You may be planning on hiring a professional moving company, such as Paramount Moving. You might be thinking seriously about taking on the move yourselves. Either way, we think it's best for us to help you think through the pros and cons of each season. That way, you can decide on the season that best suits your budget and needs.
Which season is best for you? Let's look…
Moving During Winter Season
Why choose winter?  
We start with winter because it is a season that seems to last much longer than the other three. This is a slow time for most moving companies. This is an advantage for you. Schedules are more flexible, so you can plan with much less stress. 
In addition, despite the cold, there are more options for staying warm than for keeping cool in the hot sun. Warm drinks, dressing in layers, and the use of space heaters helps to make winter moves more pleasant. 
Another important benefit for a move in the winter is its lower cost. Most moving companies offer much lower rates for winter moves. This is because fewer customers are willing to move during winter despite some of the benefits of a winter move. So, bundle up and enjoy the savings from a winter move with Paramount Moving. 
Why avoid a winter move?
This is Canada…often called the Home of Winter…and for good reason! Our bitterly cold winter temperatures are well-known around the world!  
However, it is not just the temperatures alone that we point out. Even from mid-September and on into early April, expect all kinds of winter weather. There may be sudden snowfalls, slick ice from frequent melting and freezing, and poor visibility from blowing snow and frosted windows. All these can result in treacherous driving conditions. This is especially true for those considering moving by themselves. 
As a result of these hazardous conditions, a winter move requires much more preparation and planning. Make sure of the following things:
Waterproof your boxes: Snow can still damage an unprotected box.

Clear and salt walkways: It's good to shovel the snow, but make

sure the surface is safe to walk on.

Prepare warm food and drink in advance: This is a helpful service

both for your hired movers and for yourselves. 
Winter is a season of celebrations…and often less family help. In various families, winter is a time to prepare for significant winter events, from Chanukah to Kwanzaa, Christmas or Festivus…and on to New Year's Day! You may find much less support from family and friends during these months of hectic festive planning. 
Although winter officially begins in December and ends in March, in Canada, it is a season full of surprises. We'd like to help you get ready for them. Contact us at Paramount Moving to learn about winter preparations.
Moving in Spring
Why choose spring? 
This is the next season when there is still much less demand for moving. For you, this means that the cost of hiring a moving company, such as Paramount Moving, will be much less expensive. It is also a time when many moving companies are eager for early business. 
Generally, March, April, and May weather is milder than most regions in Canada during the winter.  Spring weather will indeed be different from one area of Canada to another. In fact, many areas of Canada experience something described as "light-jacket" weather.  
Because of this more pleasant weather, loading, transporting, and unloading your belongings is much easier. Compared to the scorching or humid heat of summer and the bone-chilling cold of winter, moving in springtime weather is a major benefit.
Why avoid a spring move?
This season, as well as fall, is hard on families with school-aged children. What happens?
final or term exams

post-secondary school open houses for potential high school graduates

important seasonal sporting events: ex. basketball, track and field

end-of-year activities: ex. graduations and graduation parties
Even if you plan to move at the end of springtime, you may have problems hiring an available moving company with few delays. From mid-May, the moving season is well underway to get more business. As a result, you may find that there are fewer and fewer moving companies available on the dates that are ideal for you. Check out Paramount Moving to learn about the times that we can be available for you.
Summer is the Peak Season for Moving
Why choose summer?
The most attractive reason for a summer move is that your home is more likely to sell for much more than in other seasons. This is because housing real estate season reaches its peak in the summer. As a result, this increased demand for a home also means your residence may sell at a higher price. 
As for families with school-aged children, this is probably the most ideal time for them to move. Most schools are on their summer break. This means that  a child can finish one grade in the old neighbour and begin another grade in the new neighbourhood. This is a season when there is the least amount of disruption in the school year. 
When it comes to daylight hours for moving, summer's longer days is a great season to choose to move with a reputable moving company, such as Paramount Moving.  Because there are more daylight hours this means more time to move in and out of your residence. This season also gives do-it-yourself movers much more flexibility.
Why avoid a summer move?
The biggest reason to avoid a summer move is the price–it's expensive.
A considerable number of all moves made in Canada generally take place from Victoria Day to Labour Day. This means that most moving company rates will tend to be at their highest between these two dates. 
Movers need to remember something when they hire the average moving company to handle a long-distance move: It may take longer to get your things. It is a common practice for a number of moving companies to use their trucks to transport the belongings of multiple households at one time.  As a result, with more people moving, more stops and deliveries are needed. This means delays. If you choose summer to move, it may take longer for you to get your belongings to your new home.
Canada's summer weather has its own unique features. It is a season of storms and rapidly changing weather conditions, particularly in southern Alberta. Although many cities in Canada rarely see the high temperatures in certain American cities, we have our own cities in Canada with uncomfortably hot or humid weather. These special weather conditions need to be considered carefully when planning a summer move.
Fall Season for Moving
Why choose fall? 
Those who plan to move in the fall, tend to have a better home-buying experience. This is because the peak home-selling season generally ends in late summer. Generally, the housing market in Canada begins to slow down from early October on into the winter months. As a result, you may be able to get a better deal on buying your new residence at this time.
Another overall advantage is that fall weather is less hot and humid. Even so, depending on where you are in Canada, the cooler weather from September to November may help. However, be cautious.  Heavy snowfalls and other kinds of severe weather have happened during these months. With that in mind, have an alternate plan in mind as you plan your move.
One last benefit of moving in the fall is a more personal one. With a fall move, you can be ready by December, a time when many celebrations begin. Moving in during fall will help you in getting ready for these special times, so by the time New Year comes, you can start off the new year and make new, happy memories.  
Why avoid a fall move?
For those with school-aged children, this is often the number one reason to put off a fall move. In Canada, with a new school year beginning, a move in the fall, with a school-aged child, can be challenging for the whole family. This is because the move usually involves changing schools, and there are various difficulties associated with that.
To close this section about avoiding a fall move, it is important to note that many businesses and people are also preparing for winter celebrations in the fall. This means that even do-it-yourself movers may have fewer evenings and even weekends available during this season.
So, then, which season is best for you to move? 
It's all up…to you.
You may know all the benefits and challenges of moving in any season, but the final decision is up to you, based on these factors:
your budget;

your family;

your time or schedule;

your preferences, based on weather and other personal reasons.
For your budget: consider a winter, early spring, or late fall move.
For your family: consider a move in the summer.
For your time or schedule: consider a winter or summertime move.
For your weather preferences or other personal reasons: consider moving in the fall or spring.
Are you ready to move?
Here are some important things to remember that apply to any season:
save money by choosing mid-week and mid-month dates. Most leases usually begin and end on the first and last weekends of the month. 

save on time by choosing a mid-week, a weekday or a weekend move in the middle of the month. The average mover chooses weekends at the beginning or the end of the month, and these are high-demand times.

do research and get quotes from several moving companies. 

contact Paramount Moving and get a quote free of charge and also get some other advice about your move. 
We look forward to hearing from you!