GET RESULTS YOU DESERVE WITH OUR QUALITY SERVICES AND AFFORDABLE PRICE
STRESS-REDUCING SECRETS FOR YOUR MOVE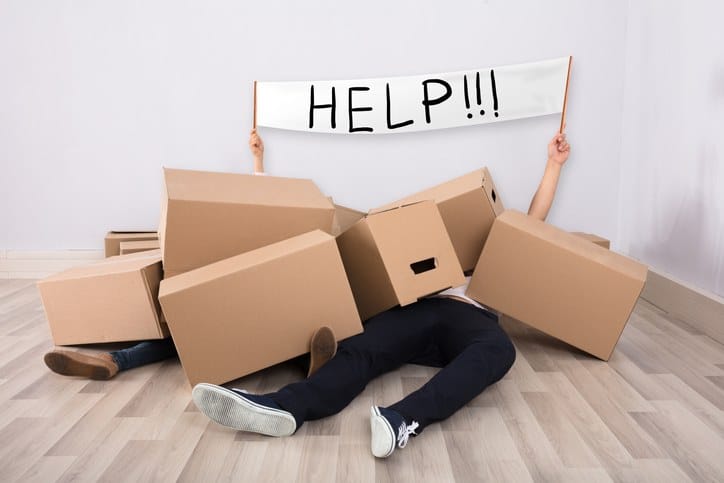 There are always smarter ways to do things, especially when moving. For example, taking more time to pack up all your items, using helpful hints, using a moving checklist…all sorts of things can help. What follows are secrets for reducing the stress on yourself when it comes time to packing and then unpacking your belongings.
1. LABEL YOUR BOXES COLORFULLY
Although this may look easy for you, and we have found it is very helpful, it can also be time-consuming for you. It is best for you to take the time to plan for this. Use a colourful label for each box so both you and the movers know which room the box goes in. You may also want to tape a list on the outside of the box indicating what items are in each box. Unpacking the box will be much easier for you.
2. THE MOVERS RULE
You will see this rule over and over, but it is true: "The heavier the item, the smaller the box!" Both you and the movers will find it is much easier to carry heavier items when they are packed into smaller boxes. Set aside larger boxes for things that are both lighter in weight but harder to carry on their own. Avoid over-packing a box. Remember to seal up your boxes securely, especially at the bottom.
3. AVOID MIXING BELONGINGS
This means, you need to pack the belongings of each room in specific boxes. If you try to mix bedroom things with living room things, it will make unpacking more difficult. If you only have a few things left from one room, avoid adding them into another box. Use a smaller box instead. This way, your unpacking will be easier.
4. MOVING DAY IS NOT PACKING DAY
As much as possible, make it your goal to have all boxes already packed on your Moving Day. Of course, "life happens," and there may be unavoidable challenges, but make this a primary goal: no packing on Moving Day. This goal also includes things such as removing anything from off of your walls on the day of your move. A week beforehand, walk through your house to spot any problem areas of packing, for example, posters on the walls, loose electrical cords, or pots and pans and dishes.
5. FEED YOUR FAMILY AND FRIENDS
Preparing easy-to-use snacks, drinks, and even a quick meal is a good way to keep up the morale of your helpers and your friends. Special gluten-free crackers with hummus or apples with cheese are some ideas. Keep things simple but nutritious.
If you still don't feel like packing everything by yourself, Paramount Moving will be happy to provide you with professional packing services.