GET RESULTS YOU DESERVE WITH OUR QUALITY SERVICES AND AFFORDABLE PRICE
10 Tips for Long Distance Moving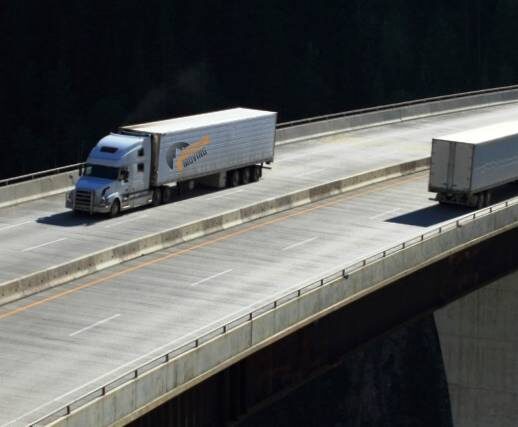 The time and effort required for a long distance moving is something requiring much planning and thought.
In fact, there are so many things to consider when preparing for a cross country move that most moving companies strongly advise their clients to follow important guidelines for their cross-country move.
At Paramount Moving Services, we want to give you the opportunity for the best possible long-distance move, so we have outlined a list of ten suggestions, our top-ten special tips to help you with your long-distance move.
1. Create a checklist for your long distance moving
We, at Paramount Moving Services, encourage our clients to plan carefully. To do this we believe that a checklist for your long-distance will help you organize and manage your time during your relocation process.
How do you make this list?  First, write down all the things you can think of that you have to do before you move out. You can edit this list later. Next, arrange those tasks in order of importance and the time it will take to get them done. If you want to, feel free to link to our general moving checklist in order to be inspired or to remember certain tasks.
Moving Checklist: Interactive and Printable
2. Hire a long-distance mover transparent with costs
There are many different kinds of long-distance movers, but we suggest you choose one that is up-front, transparent, with what the move, from start to finish, will actually cost you.
A long-distance move goes beyond the costs of a "we-can-do-this-ourselves" plan. We, at Paramount Moving, know the costs of potential risks moving cross-country and how to plan to work around the unique dangers of moving across the country by yourself. We know how quickly a "do-it-yourself" project can turn into a huge relocation catastrophe.
With that in mind, looking for a company that is clear about all these seemingly hidden costs, can make the difference between a wise investment or a waste of money. At Paramount Moving you can expect us to be clear about what the total costs will involve, that way you can budget accordingly. Please refer to our Long Distance Moving Services for more details and assistance.
3. Learn the cost of packing to move.
In addition to the cost of moving you from place to place, you also need to know how much it is going to cost you to pack in order to move at all. You may have some ideas about how much it will cost you in the end, but get professionals to help you.
Our staff at Paramount Moving are trained and experienced to help you with this. We can sit down with you and walk you through the process. That way, you can eventually see the big picture about what funds you will need. After that, you can set up your budget to get ready for your cross-country move. Give us a call to get your free quote.
4. Inventory your home
Part of the planning we suggest at Paramount Moving is to inventory your home. This inventory will help you decide on which items you want to take with you and which items you choose to leave behind, either by giving them to others, giving them to charity, or recycling them.
How do you inventory your home? Take the time to go from room to room list out of all the major household items found there. You may want to make separate lists for each room.
5. Decide about your furniture
In general, moving across the country is an expensive experience, and Paramount Moving is interested in helping you find the most cost-effective way to move long distance. Therefore, we have found an effective way to lower your moving costs is to consider leaving some of your furniture behind.
The total weight of your shipment affects your moving costs. This means that the more furniture you would like to move, the more money you will need to pay to move them.
Therefore, when you take an inventory of your home, carefully evaluate each furniture item you have in your home. Decide on its value to you. One-piece may be an antique, another may have great sentimental value. Some, however, can be left behind, because you may be able to buy a newer and better piece after the move.
6. Sort through your belongings
Another helpful piece of advice when moving a long distance is to avoid packing and moving all your personal belongings without sorting through your things. Some things may not be necessary to have in your new location.
In order to help you save moving costs, we have found that packing and transporting items that will remain unused in the new location may not be the best way to use your budgeting funds. In fact, we have this as the last thing you need when facing a costly move over a long distance.
A final step about your home inventory: Once you have listed everything you own, begin to sort those things into 3 different piles, using the M.A.T. process: M= MOVES WITH YOU;  A= ACTION: (Example: Give things away, take to charities, sell at a flea market); and T= THROW AWAY (or RECYCLE).
7. Prepare your packing supplies
If packing carefully applies to shorter moves across the city, it is even more critical for a successful long-distance move. As much as possible, make sure you have protected your belongings well to hold up during the long drive. In order to be sure about the safe transport of your belongings, Paramount Moving suggests that you have the right packing supplies for the job, something we have anticipated and can provide for you.
We have everything from cardboard boxes, bubble wrap, packing paper, stretch wrap, packing tape, and permanent markers. All of these you need to purchase in advance and in more than sufficient supplies. That way you don't lose valuable time looking for more tape or another pen. All these supplies, and even more that you may not have considered, are available to you, at competitive prices, from Paramount Moving.
8. Start packing ASAP
Although this is #8 on our list, we consider this tip to be one of the most important. We recommend starting packing as Soon as Possible! Our recommendation is to start packing as soon as your move confirmed. Our professionals at Paramount Moving almost always advise our clients to use a moving checklist.  "There's no point in delaying–  packing takes a long time, so let's get going!"  Organize your days, weeks, and even months to complete this task to save you time and money and preserve your peace of mind.
See our packing Time-Line for some suggestions. Expand or shorten the list as you need.
9. Some things must stay behind…it's the law
Unfortunately, there are certain items that moving companies cannot allow to carry in the moving truck. It's the law.
Here are some examples:
perishable food over long distances.
products that are flammable or explosive.
items that are corrosive in nature.
At Paramount Moving, we also have a list of things that we avoid transporting. Some examples would be pets and grand pianos
If you have any questions about what needs to be left behind, please contact Paramount Moving.
10. Remember, it is a long distance moving! Pack securely and safely
There are unique challenges when it comes to a long-distance move. One of them is road conditions to the destination, your future home. We advise our clients to pack things securely and safely.
Make sure all the boxes used are strong, clean, and dry.
Use extra strong tape or more tape on the bottom and sides of each moving box.
Use the Mover's Maxim: Big boxes, lighter things; smaller boxes, heavier things.
Aim for a target weight of no more than 40 pounds per box.
Label carefully, clearly, and securely: Make sure all your labels and necessary instructions (Fragile/Extra Heavy [a bit more than 40 lbs]) are securely glued or taped to each box.