GET RESULTS YOU DESERVE WITH OUR QUALITY SERVICES AND AFFORDABLE PRICE
Moving from Alberta to BC: The Real Costs Involved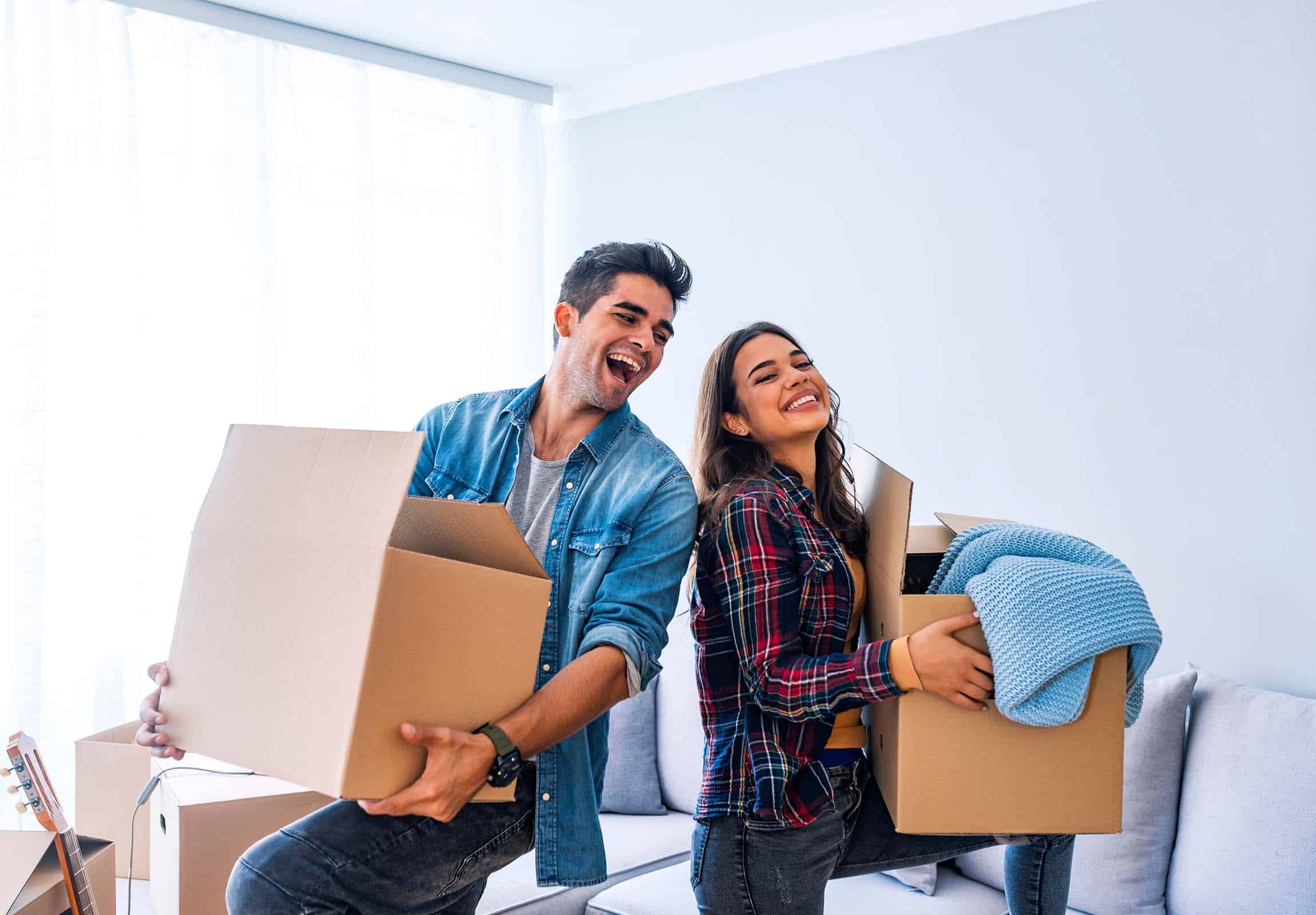 The decision has been made: you are moving from Alberta to British Columbia. There may be many reasons behind this change, but one question is clear: "What is it really going to cost us?" There are different kinds of costs, such as financial costs, career costs, personal costs. We are going to look at a number of the issues involved. At Paramount Moving, we understand this is a big decision, and we want to give you as much up-to-date information as we can to help you. As you read through this article, please be mindful of one thing: things…change. Prices for housing and cost of living can go up and down dramatically; services that were once available may have ended; this time of COVID has had its own impact. All that understood, let's look together at the information we have to help you as you plan your move.
The benefits of life in British Columbia
Perhaps this was one of the major factors in your decision to move. Regardless of costs of living, you can expect these great benefits upon moving to BC:
Climate:
British Columbia  is one of Canada's larger provinces. As a result, B.C.'s climate can vary greatly from one region to another, not just north to south, but east to west. We can expect average temperatures to drop going farther north. Going east to west, though, we will see how being near the Pacific Ocean, and having several mountain ranges, and even desert-like conditions, can affect B.C.'s overall climate.
Where are the milder climates? You can experience these in areas around the southern coast of BC and on Vancouver Island. This mild climate can be experienced year round. On average, temperatures rarely go above  20C and lower than -7C. These milder temperatures make moving to southwestern BC a good choice for Albertans eager to get away from -30C, or lower, winters.
Another region with milder winters is the Okanagan. Because the Okanagan has somewhat desert-like conditions, the summers can be hotter than Alberta summers. Cities such as Kelowna, Vernon, and Penticton are popular destinations for retired persons. The average temperature range in this region can go from 28C to -8C.
Much colder and snowier winters can be experienced in the northern and interior regions of BC, well-known for significant snowfall. Therefore, if you have been reassigned to various areas of BC, check into the average temperatures of the region.
Wildlife and Scenery: B.C.'s Crown Jewel 
Spectacular. Diverse. Breathtaking. Astonishing. 
These are some of the words people use to describe the wildlife and scenery in B.C. From the Rocky Mountains to the inland coasts of British Columbia and then then  vast Pacific Ocean beyond, some of the vistas and scenic wonders in B.C. are remarkable.
You may decide to live in one of the numerous towns and cities that are situated on the edge of wilderness areas. For those who enjoy the outdoors, this kind of closeness to wildlife and outdoor adventure is another benefit of life in B.C. 
In addition to being close to spectacular mountain and ocean scenery, B.C. is also well known for its beautiful lakes. Among the nearly 20,000 lakes, some of the most famous are Kalamalka Lake (Kal Lake) in the Vernon area, Cultus Lake, south of Chilliwack, Okanagan Lake, a 135km lake that stretches from Beachcomber Bay in Kelowna to the northern tip of the city of Penticton, and Ruby Lake on the Sunshine Coast.
For those who love nature photography, you can find black bears and grizzly bears, cougars and bobcats, elk and moose, and wolves and wolverines in mountainous areas throughout the province. Those who travel the coastline may see both humpback and killer whales as well as dolphins, sea lions and sea otters.
B.C. also attracts outdoor adventurers, who have made B.C. their home. In addition to the countless hiking trails and different kinds of camping sites, there are also water sports and activities such as boating, fishing, kayaking, and paddle boarding. For those who prefer winter activities, there are many locations for skiing and snowboarding, as well as wilderness snowshoeing and cross country skiing. Places for snowmobiling and ice fishing are usually close at hand.
Education:
In 2022, according to the Conference Board of Canada, B.C. has been ranked as the top in the country and internationally. B.C. K-12 students are ranked as the number one group in the province for being able to attain college entrance. Educational reports show there are also many high performing private schools in B.C. from which international students can choose to advance their academic or business careers.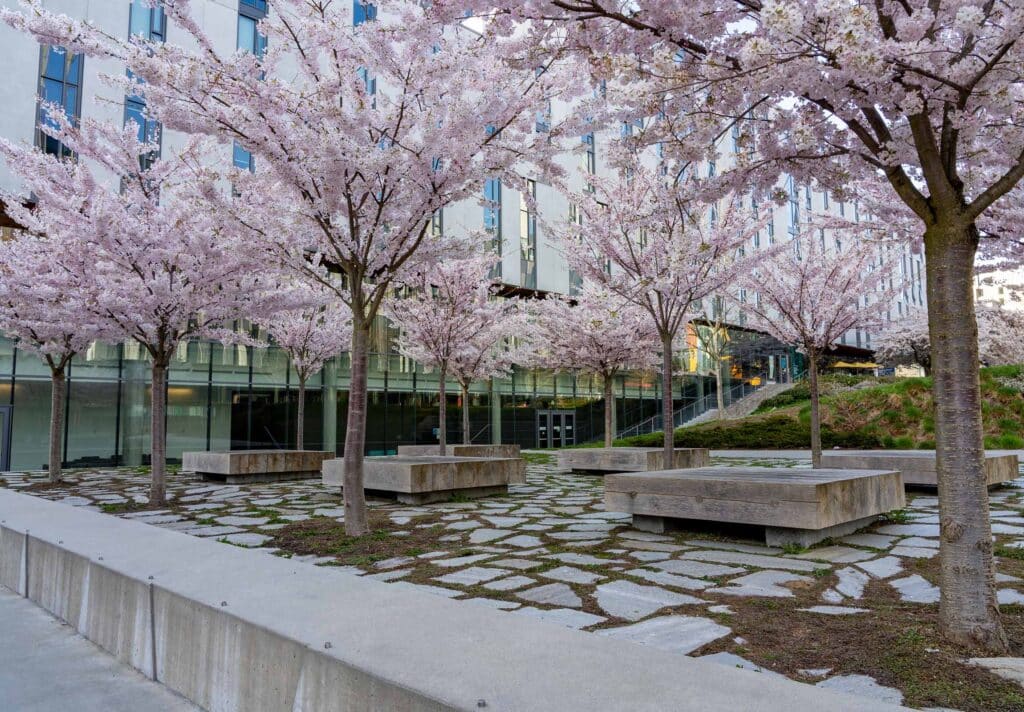 B.C. is home to many world-class universities, such as the University of British Columbia, Simon Fraser University, and BCIT in Vancouver, the University of Victoria on Vancouver Island and the University of Northern BC in Prince George. B.C. has one other claim to fame. It also is one of the few provinces in Canada to use "Education Quality Assurance" with its post-secondary institutions, meaning these post-secondary institutions are evaluated at an international level.
Employment:
As of May 2022, BC's unemployment rate was 4.5%, making it rank second in the country with low unemployment rates. Alberta was ranked seventh at 6.5%. This means being able to find a job is better in bigger cities such as the Greater Vancouver area or Victoria, or in the Langley and Abbotsford areas. 
Industrially, B.C. offers various opportunities for career growth in areas from tourism to forestry, from management to education, from mining to industrial production. 
Diversity:
From biodiversity to economic diversity, from ethnic diversity to recreational diversity, B.C. is one of Canada's most dynamic provinces in a wide array of experiences.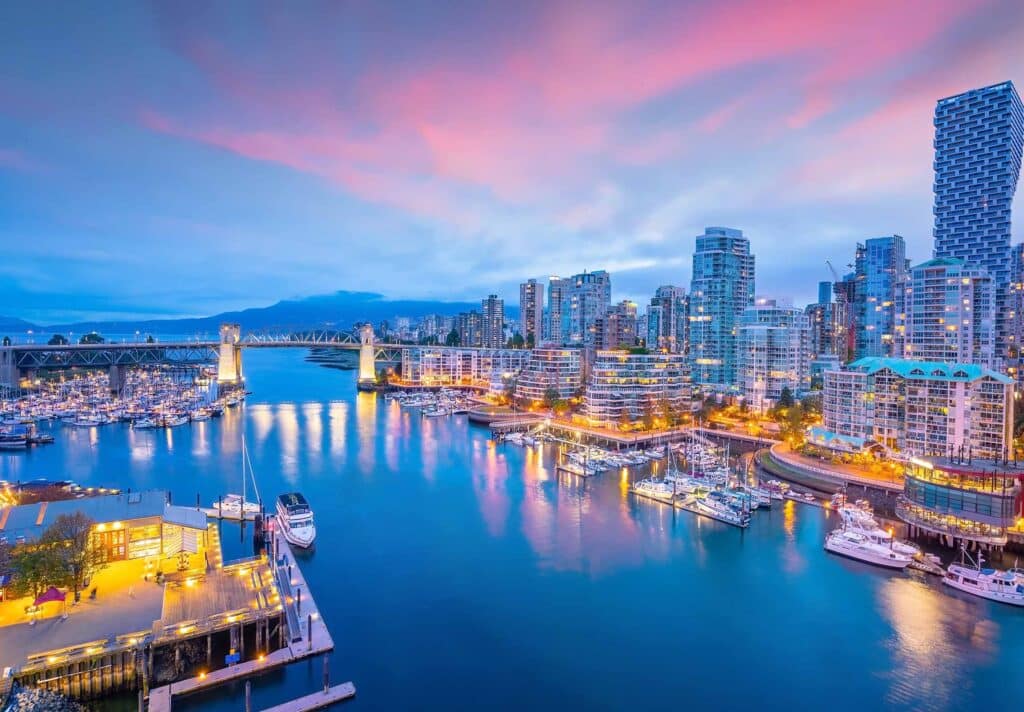 Culturally, B.C. will become the new home to well over 40,000 immigrants each year. Although there are numerous and significant ethnic communities in larger cities, such as the Greater Vancouver and Victoria areas, there is also a wide array of cultures in central B.C, particularly  in the Kelowna and Vernon areas. As a result, throughout the province, you may find a great international influence on the food, the arts, and other recreational activities, such as the Dragon Boat races in Victoria to the Okanagan International Children's Festival held in Penticton.
The Cost of Living in B.C.
It's an important question: "How much more expensive is it to live in B.C. than Alberta?"   
A strong positive note on life in B.C. is that the provincial income tax in BC is actually lower than in Alberta for many people. If one uses the average income of $75,000/year, a BC resident will can expect to pay a little over $1700 less than an Alberta resident, based on 2021 tax information. 
Taking this strong financial point into consideration, however, B.C. is often referred to as "Canada's most expensive province."  When compared to Calgary and Edmonton, the difference in the cost of living in Vancouver is well-noted. This is especially true when it comes to considering real estate.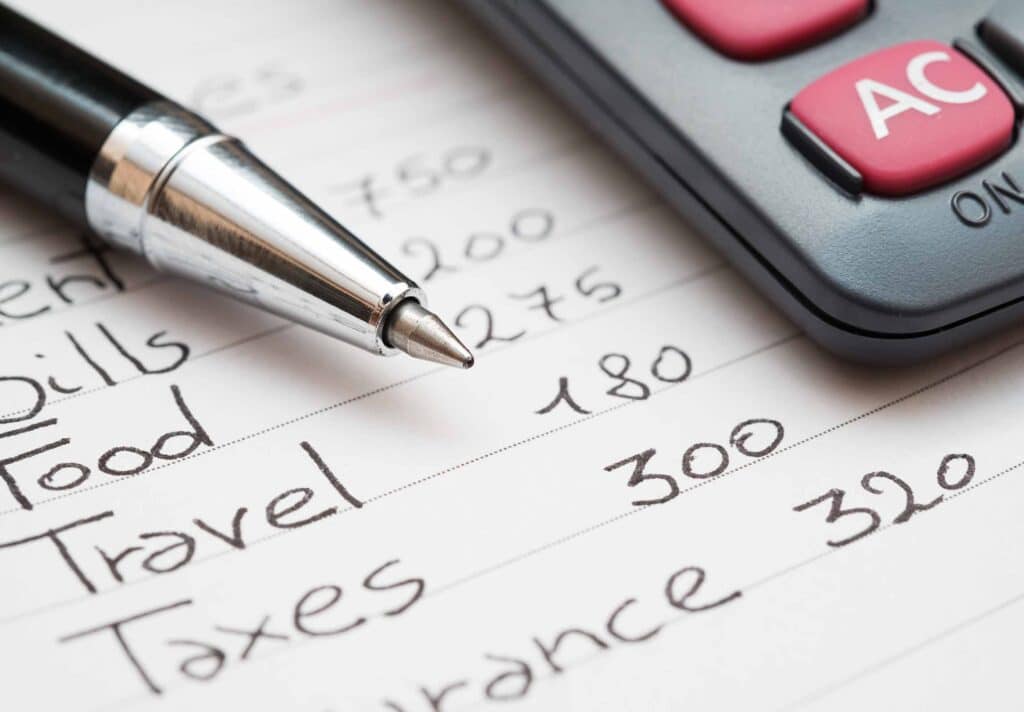 If you wish to buy a detached home in Vancouver, it will you over 4 times as much, on average, than in Calgary or Edmonton. As for apartments, the monthly rent for a 1-bedroom apartment will be about three times as much in Vancouver, compared to Calgary and Edmonton. 
It is important to note, though, that if you move to other metropolitan regions of the province, such as Victoria or Abbotsford, then housing prices will be less expensive.
In addition to real estate prices, one more major difference between Alberta and B.C., for cost of living, is the sales tax. B.C. is one of only 4 provinces in the country to charge this on most items. In Alberta, you can expect to pay an additional 5% for the Goods and Services Tax (GST). In B.C., however, you can expect to pay an additional  7% for the Provincial Sales Tax (PST) on most items.
According to the Canadian Automobile Association (CAA) gas prices are more expensive on average in B.C. by $.32 than in Alberta. Higher gas taxes in B.C. is the reason for this price jump. Depending on how often you use your vehicle for commuting and general travel, the monthly price of gas is a major budget item to pay attention to. I
New Life, New Lifestyle
Culture shock is more than experiencing the differences between moving from one country to another.  Differences can be more subtle, but equally surprising. One may hear many more languages being spoken, the pace of life may be more relaxed, despite being a major city. Cross-cultural communication may be a more important aspect of life. Certain kinds of behaviors, such as greetings, that may have been considered commonplace in one location may be considered unusual here. The key is to learn to adapt and be open to new experiences and attitudes.
Things to Do Before Moving to B.C.
Research: Jobs in your field or related to your field 

If you are seeking new employment opportunities, pay attention to the fact that B.C. is home to a wide array of different industries. It is important for you to know the ranges of your skill set to narrow down where you might want to work.
Although Vancouver clearly provides the most employment opportunities, you will find numerous career openings in these three sectors: technology, currently employing over 254,000 people, entertainment and interactive technology, with upwards of 89,500 people employed,  and "green" economy, with close to 56,000 employees, all experiencing growth in their various sectors. 
According to the British Columbia Tourism website, about 46,400 people work in this industry. As stated in the website,

nearly half of  the tourism businesses  are located outside the Vancouver-Lower Mainland region with Vancouver Island then the Thompson-Okanagan  areas boasting the largest number of businesses outside the lower mainland areas in B.C.
In the website, Resource Works, it notes that 1 in 10 people employed in B.C. work with industries associated with using natural resources. A large number of these job offerings are in the northern and central regions of B.C. If you are interested in this area of employment, it would be a good idea to do a bit of research. Find out in which cities you can find these industries.

Decide whether to buy or rent

Comparing the real estate prices between B.C. and Alberta is an important piece of research. Previously in this article mentions how real estate costs are much higher when compared to Edmonton or Calgary.  Therefore, if your plans are to move to Vancouver, it may be a better economic move to rent rather than buy.

However, you are planning to relocate to a smaller city or into a town, then buying your property may be a better option. Real estate prices in these areas tend to be lower. 
These decisions are based on your lifestyle.  On one hand,  you have been hoping to relocate quickly and easily. You may still be unsure as to where you put down roots for a  longer term. In those cases,  then choosing to rent will be a better and more flexible option.  On the other hand, if you know you want to settle in, to put down some roots, then the best option may be to buy.
Things to Do When You Arrive in B.C.
If you look at the "Welcome B.C." website, once you settle into life here in  BC, you will notice some important information this website provides to help you get going well.
Apply for two important services: the BC Medical Services Plan (MSP) and a BC Services Card
It's important to get the latest information about these services. The website that follows provides up-to-date information: https://www.welcomebc.ca/Start-Your-Life-in-B-C
As with all government services you need to apply soon, but expect to wait for a bit for the services to begin and the card to arrive.
Contact ICBC ( The Insurance Corporation of British Columbia ) for the Following:
a)  Apply for a new BC driver's license.
If you have a valid Alberta driver's license, once you have settled into B.C., you have 90 days to apply for a B.C. license to switch over from your Alberta license. Make sure you have your original documents from your current insurance provider when you apply for your new license at any ICBC licensing office. 
b) Vehicle registration
The process of vehicle registration is  different in B.C. than in Alberta. You will need to goo to the ICBC website, within 30 days of your  arrival in B.C. 
c) Applying for vehicle insurance 
Unlike Alberta, those who own vehicles in B.C. use  ICBC, which is a single public auto insurance company. If you are going to purchase a new vehicle in B.C., then it is advised that immediately after purchase, you purchase vehicle insurance. 
On average, the procedure to apply for vehicle insurance costs about $100-$150 (CAD).
Arrange for your new home services
Once you have  confirmed your new residence, your next step is to contact the various home services. You will need services such as electricity and natural gas, as well as internet, telephone, and TV services.  In B.C., electricity is provided by BC Hydro, a publicly-owned company. If your home requires natural gas services, you will need to contact Fortis BC. As for internet, telephone, and TV service, B.C.'s  two  main service providers are Telus and Shaw.  
Getting ready for your B.C. Move: Seven key questions to ask yourself.
The more positive your answers are to these questions and the more information you can provide, it will show you the degree to which you are prepared to move.
Right now, how do you feel about moving?

You may be feeling a lot of stress about moving. It might be best to look at those things that are causing that stress.

Have you decided on when you want to move?

If you are less confident about when you are going to move, you will be less able to plan ahead. You may want to look at your calendar and decide on a moving date based on the time you must absolutely be at your new B.C. residence.

Have you created a budget for your move?

You can create budget once you feel more confident about your move. Some Calgary moving companies, such as Paramount Moving, can help you with this.

How much do you know about the area where you plan to live?

The more you know about the area where you plan to live, the better you can plan for moving. You may not decide on the exact street or district, but you have a good idea about the area you plan to live in.

What way were you hoping to move your belongings?

This is where you need to ask yourself four  further questions:

Will we rent a moving truck and do all the work ourselves?

Will we rely on using moving containers?

Will we hire a full-service moving company to relieve us of the stress and risks of moving things ourselves?

Will we rely on a combination of packing ourselves but using a moving company to transport our belongings to our new location?

Who knows about your plans to move?

This involves more than just sending out change-of-address forms. This involves informing friends, family, and extended family about your intended move. If you happen to have contacts in the area you plan to live in, contacting them may be helpful, too.

Government and other official offices will need to be contacted. At Paramount Moving, we can help you draw out a list of people who need to know about your move.

Have you been making any checklists to prepare for your move?

Although this is the last question, it is an important one to consider. At Paramount

Moving, we have staff who can help you with this part of your moving plans.
One overall suggestion we would make is that you consider how much time it will take to travel from Alberta to BC. You may need to use some short-term storage space as part of your plan.
Want to learn more? Contact Paramount Moving
At Paramount Moving, we know firsthand how challenging it is to move to a new location. It creates a lot of stress and strains the budgets of many people. At Paramount Moving.ca, we can give you advice about your move. We can and also give you some options to consider about planning your move with a free moving estimate. We aim to ease your stress and help you work through a workable moving budget.
Check out our website at: https://paramountmoving.ca and get a free estimate.